"Stop Evangelizing UX – And What To Do Instead"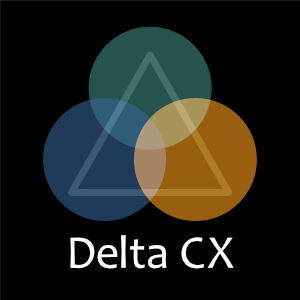 No other role at your company spends time and effort evangelizing themselves the way we do. Developers aren't making PowerPoints to explain why it's important to hire qualified developers and let them write code. QA isn't holding meetings to teach everyone the importance of testing software. It's just us and it's making us look weird and whiny. It's rarely working and sometimes backfiring. How do you get CX and UX buy-in or start leveling up your company's maturity?
This session will examine the pitfalls of evangelism and what actions we can take instead. We'll look at how some of the popular methodologies we think are bringing everybody onto the CX bandwagon might be training co-workers on how little they need us. We'll be focusing on hiring CX specialists, processes, workflows, tools, and improving collaboration between us and our cross-functional teammates.
Most importantly, we'll look at the two key ways we are most likely to get our seat at the table.
Key takeaways:
1. How we know that CX and UX evangelism rarely works and can backfire.
2. Improving collaboration with cross-functional teammates.
3. Making better hiring choices.
4. Proving our ROI and who our best ally might be are great ideas, but there are 2 keys to getting that seat at the table.
Format: 60-minute presentation or keynote, or 90-minute mini workshop. Customized versions and lengths available. Available on-site or live and remote, webinar-style.
"Stop Evangelizing UX – And What To Do Instead" is aimed at managers, leadership, and workers in CX and UX roles. Advice is specific to those who are struggling with companies that misunderstand, disrespect, circumvent, overrule, or exclude CX and UX.
Pre-requisites: None, but attendees are expected to work in CX or UX or intend to in the future. This session is not written for non-CX roles.
Watch the 1-hour studio recording version as a sample