Rapid Prototyping With Axure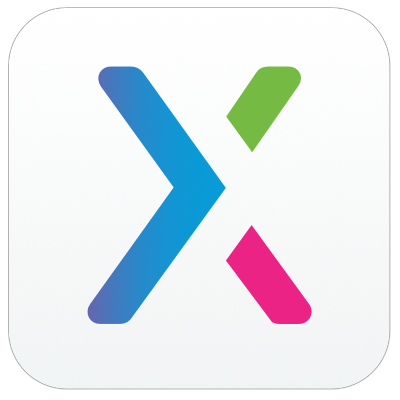 Level Up Your Axure Skills
We are one of the few companies on the planet recommended as an Axure trainer. We have been using Axure frequently since early 2011, and formally teaching it since early 2014. Our Axure training can be version 10 or any previous version that your teams might still be using.
We're available for private Axure courses for individuals and teams. We love working with Axure newbies and the Axure curious, and we love sharing tips and best practices. We teach Axure from the perspective of real-world prototyping projects. We can start as basic, intermediate, or advanced as you want.
Just need a little training, a refresher, or some help with a current project? We also offer private training by the hour.
We designed our curriculum to take people from the simplest Axure concepts through intermediate techniques and finally to the advanced approaches. This helps ease people who might be new to Axure (or afraid of it) into things. Each lesson uses what we've learned previously. It's all logical stepping stones with a focus on helping you think like Axure. Rather than memorizing steps, we want to teach you how to get Axure to do what you're imagining.
When you take our live, private workshops, you will get free access to the matching video courses. That way, attendees can re-watch lessons or brush up any time.
Key Takeaways:
1. Rapid and realistic prototyping with Axure.
2. Team collaboration with Axure.
3. Best practices and working efficiently.
4. Work along with your trainer in real time.
Format: Interactive workshop. Work along with your trainer, ask questions and troubleshoot as needed. Self-paced video courses are also available.
Customized versions and lengths available based on which skills you need your team to master. Training is available on-site or live and remote, webinar-style.
None scheduled at this time.
For those who don't like to budget for live on-site or remote training, or prefer video training, our three Axure courses are available online. Watch and rewatch without limits. Never expires.
"Core Skills" was created in December 2021 with Axure 10. "Advanced Skills" and "Mobile App Prototyping" were created in April 2016 with Axure 8. 95% of the lessons are still relevant if not identical, though the software interface has changed from Axure 8 to Axure 10.
Certificates of Completion are available once you have watched all the videos.
If you don't care about a Certificate, you can also do our "Core Skills" course on YouTube, completely for free. I'm also taking Axure questions every Tuesday on the Delta CX YouTube channel as part of my "Office Hours/Ask Me Anything" show at 6:30pm Italy time.
Curriculum Details
Even if your team has some Axure experience, it can be beneficial to start everyone on the team with Core Skills. This ensures that people have the same knowledge, best practices, and approach tasks consistently.
Each "session" runs 90 minutes including time for questions. We then take a break or lunch depending upon what time it is. You can do full 8-hour training days (4 sessions per day) or half 3.5-hour training days (2 sessions per day). Days can be spread out as your schedule requires, or we can do all of the training back-to-back.
Core Skills Workshop (3 days or 6 half days)
Session 1
Getting to know the Axure environment including panes, menus, and toolbars.
Settings and publishing.
Notes and documentation.
Session 2
Grids and Guides.
Pen Tool.
Images (and crop and slice).
Styling pages, widgets, and shapes.
Style effects.
Flow charts.
Session 3
Basics of interactions.
Three types of links.
Enable and disable.
Medium fidelity form widgets.
Session 4
Checkbox lesson.
Customized, visually-designed form elements (input fields, checkboxes, radio buttons).
Session 5
Customized, visually-designed droplists.
Split button.
Session 6
Segmented controller.
Navigation and Mega menus.
Introduction to dynamic panels.
Session 7
Dynamic panels (carousels, tabs, success and error messages).
Session 8
Dynamic panels and "fake" field validation.
Session 9
Dynamic panels (overlays, lightboxes).
Dynamic panels (progressive disclosure, move with this).
Session 10
Super easy cheesy accordions.
Snapshots for better documentation.
Session 11
Introduction to variables.
iFrames, scrolling panels, embedding a YouTube video.
Pinned/sticky panels.
Session 12
Adaptive views (emulating responsive design).
Listeners.
Advanced Skills Workshop (2 days or 4 half days)
The Core Skills Course or your team really knowing the Core Skills is a pre-requisite.
Session 1
Listeners (automatically running processes).
Masters and raising events.
Session 2
Drag and drop.
Custom scrollbar.
Session 3
Variables (futureproofed accordions, many possible user paths, returning to a page in another state).
Session 4
Session 5
Math (calculations on numbers, rounding numbers, formatting numbers).
Session 6
Math (continued plus adding conditional logic to calculations).
Session 7
Session 8
Mobile App Prototyping Workshop (1 day or 2 half days)
The Core Skills Course or your team really knowing the Core Skills is a pre-requisite.
Session 1
Planning your mobile app prototype.
Header and main content states.
Publishing your mobile app prototype.
Session 2
Boundaries create realistic scrolling.
Scrolling via swipe motions.
Session 3
Mobile app menu.
Two types of mobile carousels.
Session 4
Moving people through a flow of screens.
Those completing one or more of our workshops can request a Certificate of Completion. Axure doesn't allow us to call you an "Axure Certified Something" or "Certified Axure Something" since neither we nor Axure vetted, checked, or tested your prototyping proficiency.