17 – 22 October 2022
Live and online in a browser-based virtual conference system.

Always trying something fresh, our 2022 event will be all workshops. Every session all week except Friday's "Leadership Day" will be a workshop of 2 or more hours.
"Leadership Day" is a full day of 30-60 minute presentations by people who have transitioned from UX worker to UX leader.
Time Zone Help!
All times are East Coast, USA Time. Please adjust for your time zone! Or check our events Google Calendar to see when these are in your time zone. Amazingly, Google has no way for me to force this to show you the week of Monday 17 October, so please advance this calendar to this date. Sorry! #UX and #CX!
Unlike other editions of this event, Concentric 2022 is aimed at CX and UX workers, practitioners, and leaders at all levels. We also have some workshops aimed for newbies and those still looking for their first CX or UX job.
All event ticket types provide the same access. Our registration system will offer you two options. One is the regular price ticket. The full prices are listed below within the agenda.
The other is a discounted ticket designed for students, people without a job, and people from countries where the currency exchange against the dollar makes normal workshop prices unaffordable (for example, India, Brazil, or Nigeria). The numbers of tickets are limited, and we don't want people to take seats away from people who qualify for the discount.
For the discounted tickets, we are charging $5 per workshop for "recording only" (where you are not attending live) and $20 for "attending live" where you will be there or be square. You do not have to claim hardship or explain yourself to us. Thanks. 🙂
Speakers will get/share 85% of the money we collect for their day or workshop. Therefore, your payments go nearly fully to the speakers.
Can I watch recordings later?
Our conference system, Airmeet, will allow you to watch recordings later for any session you have purchased. You will not have access to the sessions you didn't purchase. These sessions will not later be on our YouTube channel.
Recordings will only be of the lecture/slides and not of the breakout rooms or exercises.
Which sessions are best for newbies?
All of Monday was designed for newbies. Friday's research workshop is for newbies. Tuesday and Wednesday, maybe, especially if you want to learn more about research.
All times are Eastern USA (New York). Please adjust for where you are! Also, this agenda is subject to change without notice.
Monday 17 October 2022
Career Day
$97 USD per person for each of the following three sessions
9am – 11am Eastern time, USA
Rachel Miles
Design Your Life for YOUR Persona (2-hr workshop)
We're inundated by mountains of advice on making the most impact in the business world. Yet few people stop talking about their career path end game and look at the route they're on.
It's important to ask yourself: Does your career path make you feel happy?
We're extremely fortunate at IBM to have wonderful leadership that allows us to explore and try on different hats. But what if you don't know what hats to try on?
We design our products with our end user in mind. The same way you can design your career for the personas YOU embody.
In this interactive workshop, we'll be doing exercises on finding out your primary personas, where in your life you're out of balance, and reflecting on how to make our dreams happen.
You'll come out of this workshop with:
– a deeper understand of where your out of balance and, therefore, affecting their productivity
– language to describe your unique traits
– strategies to design their careers around your individual strengths and weaknesses
– a reference point to measure whether you're in alignment with your values
Speaker Bio
Rachel is a user experience researcher and strategist. A self-proclaimed nerd of all trades, she loves to learn about everything that crosses her path. In addition to being an avid learner herself, Rachel also has a passion for helping others shine their voice through her research, writing, and editing skills. In her spare time, you might catch her reading, drawing, or traveling.
11:30am – 2:30pm Eastern USA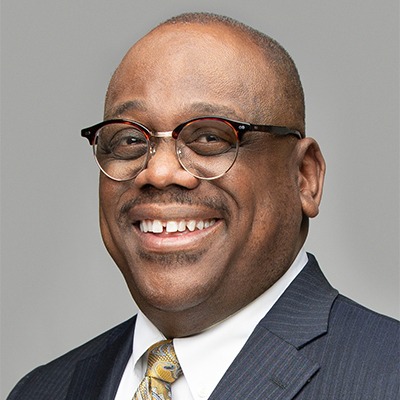 Darren Hood, MSUXD, MSIM
The Quest for UX Education (3-hr workshop)
No matter where a person is in their UX journey, the topic of UX education comes up often and because of the science and structure of the discipline, education is a must. The what, why where, who, and how, however, can be a complicated journey. Why get educated? What's the best way to get educated about UX? Where and how are the best ways to get educated. This session with Darren Hood will provide insights and strategies to help demystify and navigate the UX educational landscape.
Speaker Bio
Darren is extremely passionate about all things UX, holding 27+ years of experience. Darren's professional footprint spans such organizations as Ford Motor Company, General Motors, DigitasLBi, MRM/McCann, Wunderman Digital, Bosch, Omnicell, Ryder, Cengage Learning, and USA Networks, to name a few. He currently serves as a UX Research Manager for Sherwin-Williams. In academia, he serves as an adjunct professor for Kent State University's UX Design Master's program, as an adjunct at Lawrence Technological University, as a corporate faculty member at Harrisburg University, is about to become an adjunct professor for the new Michigan State University Master's of CX program, and leads UX workshops at Grand Circus in Detroit and Grand Rapids, Michigan. Darren is one of the authors featured in the "97 Things Every UX Practitioner Should Know," published by O'Reilly. You can also hear Darren on The World of UX podcast, available through a host of popular sources. Darren is currently a doctoral candidate, completing a Ph.D. in Educational Leadership from Northcentral University.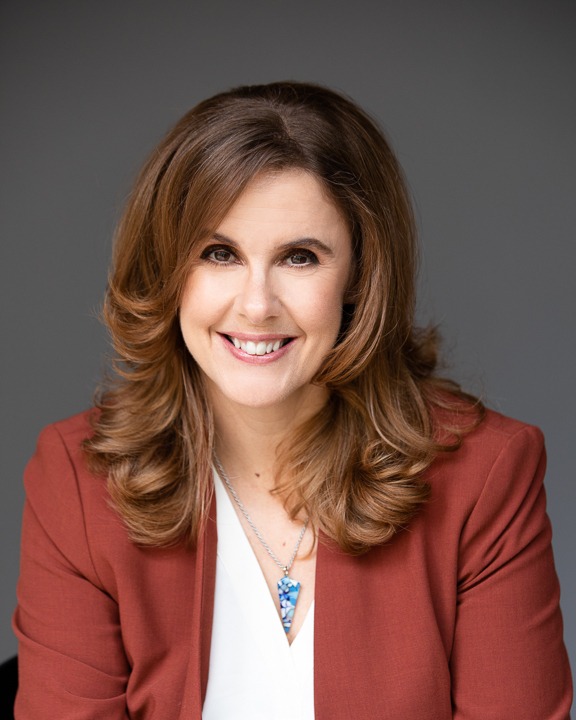 Cindy Brummer
Portfolio/LinkedIn Improvements for Getting That First Job (2-hr workshop)
Ever wondered why you keep applying and applying for UX jobs and never hear anything? Or why when you do get a call about an opportunity, it goes nowhere? Just what does an aspiring designer or researcher need to do to get that first job?
In this workshop, Cindy Brummer — UX agency owner, instructor, and mentor — will walk through the items in your LinkedIn profile, resume and portfolio that are important for finding that first job. You'll have an opportunity to have your existing portfolio and profile reviewed so you can make improvements right then and there. The updates you make will help you stand out from the crowd and increase your chances of landing that first job.
Takeaways
1) Why your portfolio and profile are holding you back
2) How to critically assess your portfolio and profile like a recruiter or hiring manager
3) Updates you can make to your portfolio and profile to improve your chances in the job market
Speaker Bio
Cindy Brummer is Founder and Creative Director of Standard Beagle Studio, a user experience design agency based in Austin, Texas. Founded in 2012, Standard Beagle has improved the UX for a variety of companies in industries that range from healthcare to ecommerce, B2B SaaS to performing arts.
Cindy has earned a Masters degree in UX Design from the Maryland Institute College of Art; she also completed a design fellowship program through the Johns Hopkins Technology Innovation Center.
In addition to guiding the team at Standard Beagle, Cindy mentors designers, runs the UX in ATX global community of designers, and teaches the UX/UI boot camp program through the McCombs School of Business at the University of Texas. She is also a contributing author to the book "97 Things Every UX Practitioner Should Know," published by O'Reilly.
Her kids and husband say the rumors are not true — Cindy does in fact sleep, and she spends time with them. Mostly watching Marvel TV shows and movies.
Follow Cindy on LinkedIn: https://www.linkedin.com/in/cindybrummer/
Visit her websites: https://standardbeagle.com/
https://cindybrummer.com/
Tuesday 18 October 2022
Information Architecture Day
$147 USD per person for each session on this day
9:30am – 12:30pm Eastern USA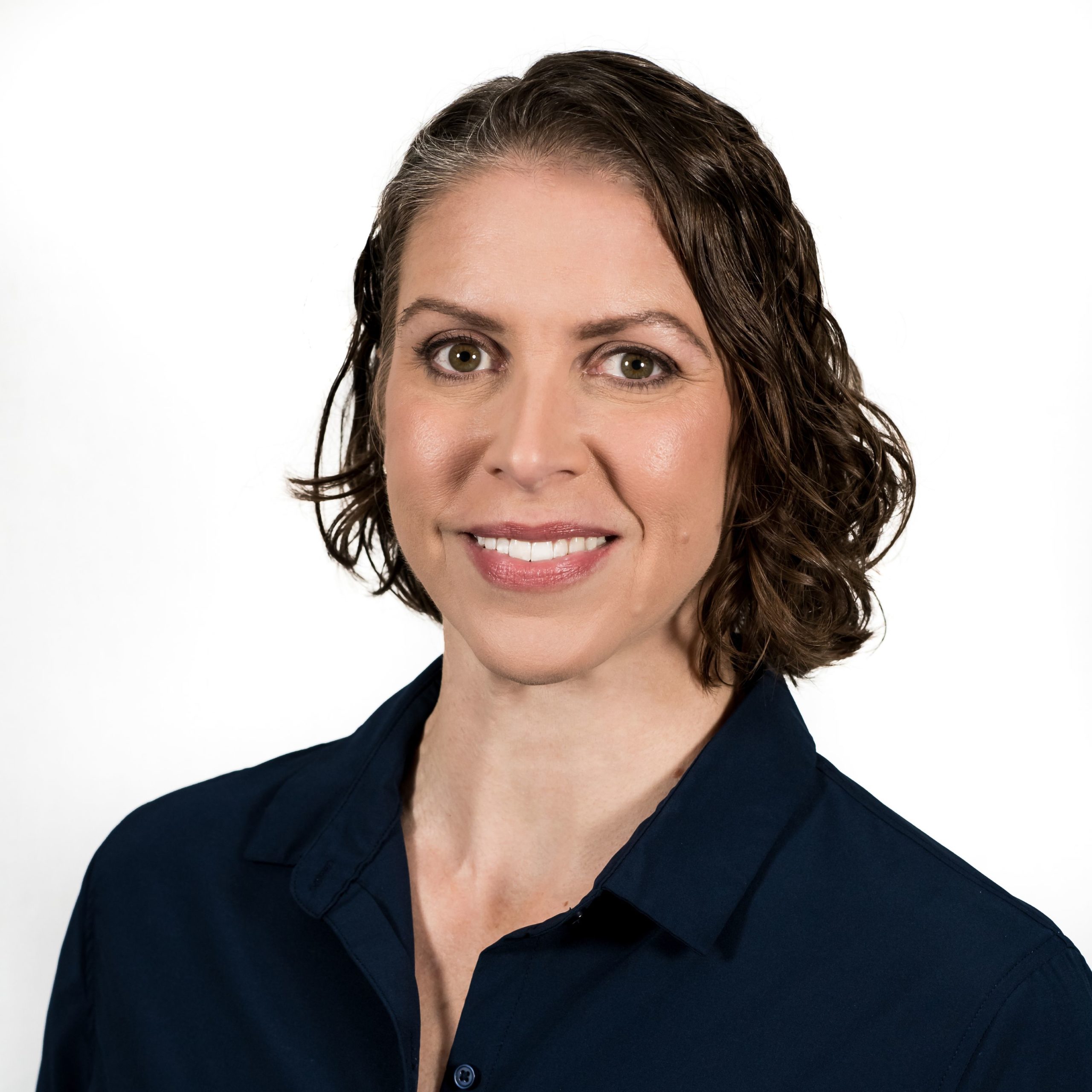 Danielle Cooley
Introduction to IA Research (3-hr workshop)
How easy or difficult is it for users to find content or features in your product? How do you know? In this 3 hour session, we'll discuss:
* The definition of Information Architecture
* Why IA Research is important
* Recognizing and avoiding bias in IA Research
* Card Sorting – what, when, why, and how
* Tree Testing – what, when, why, and how
* Available IA research tools and why they're important
Speaker Bio
Danielle Cooley has been working in design research and strategy for more than 20 years and knows the things we use should make life easier, not harder. Her work in research and design has been applied to a variety of digital and analog products for such companies as Hyundai, Pfizer, Graco, Enterprise Rent-a-Car, Fidelity, MasterCard, and more. She has run a bespoke UX consulting practice since 2009 and tweets sporadically @dgcooley.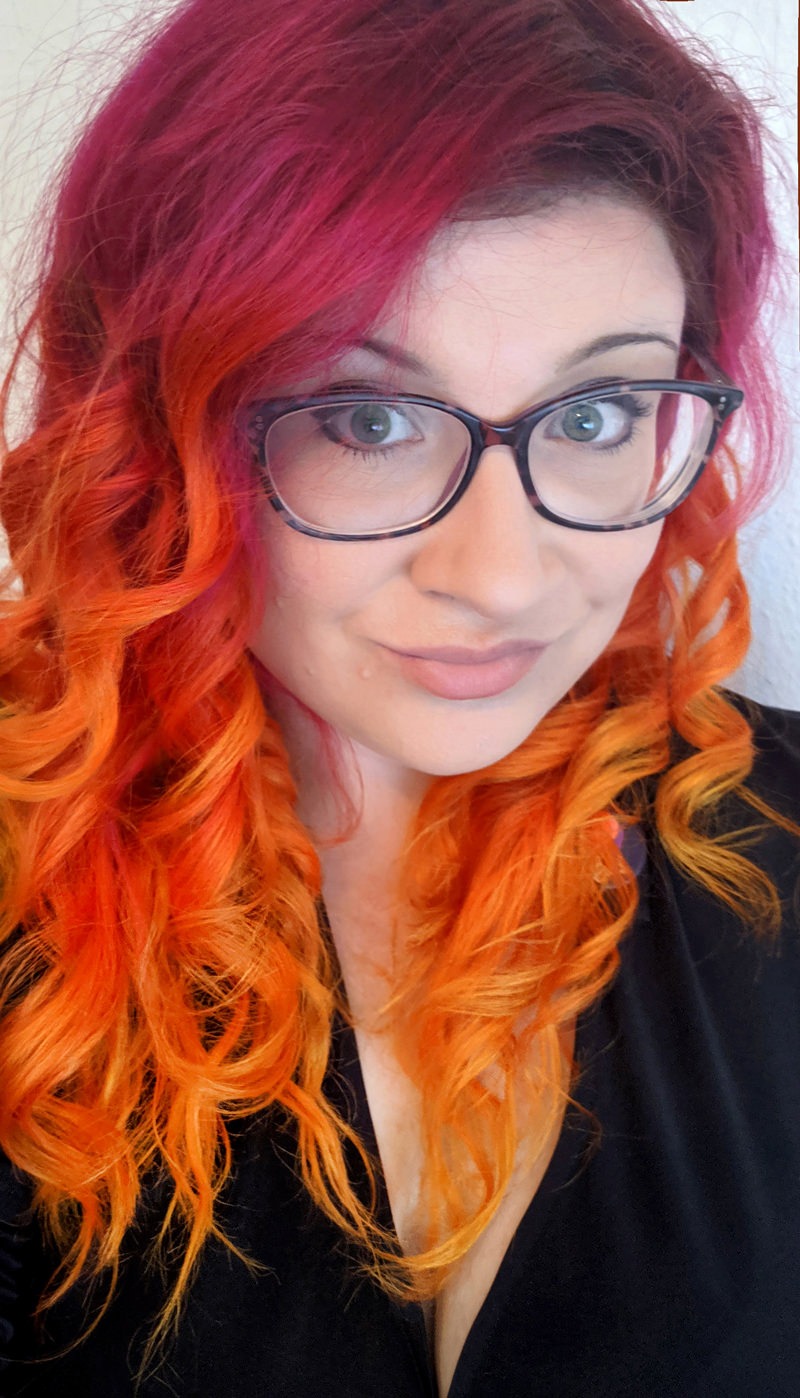 Stéphanie Walter
Information Architecture - How to Design Adaptive Components and Pages (3-hr workshop)
How do you build reusable components that can adapt to different layouts, design and needs? You start by understanding your users' needs regarding the content of the site. And then, you use this to build a strong information architecture to provide them with what they need to accomplish their goal. In this workshop I teach you my adaptive step by step framework to help you build your own pages and components, from user needs to low fidelity wireframes.
This workshop will go through: user flow, creation of a content model, content prioritisation based on user needs, list/detail pattern identification, creation of low fidelity wireframes for pages and reusable components. Bonus: we will also see how the techniques in the workshop can be used to help you design responsive sites and prioritise content across different screens as well.
We will work in groups on small information architecture exercises on my Miro board template. An empty version of that template will be available after the workshop so that you can do the same exercise on your own content. No prior knowledge is required. But some basic knowledge on user research and information architecture will help. Please note that we won't enter into the details on how to conduct the research though.
The workshop is using Miro boards and sadly those are not accessible yet to screen readers by default. But please let us know if you have any accessibility needs and we will try to do our best to find a solution to accommodate those as best as we can.
Speaker Bio
Stéphanie is a User Researcher and Designer who focuses on building user-centered, inclusive and accessible products and services. She spent the last 12+ years helping her clients deliver successful projects in different industries (banking, financial, automotive, healthcare, press, travel, etc.)
She likes to share her passion for her UX work all around the world. She has taken this beyond her successful blog, conferences and workshops. She discusses a wide range of topics, including mobile UX, enterprise UX, cognitive biases, inclusive design, design process and designer – developer relationship. You can follow her on social media for qualitative curated UX design content.
@walterstephanie on Twitter and stephaniewalter.design
Wednesday 19 October 2022
Problem-Solving Day
Note: Some sessions overlap on this day.
$197 USD per person for Larry's session on this day or $147 for each of the other two sessions. NOTE: These sessions overlap. You might need to pick which you go to live. The other(s) would be available to you as a replay.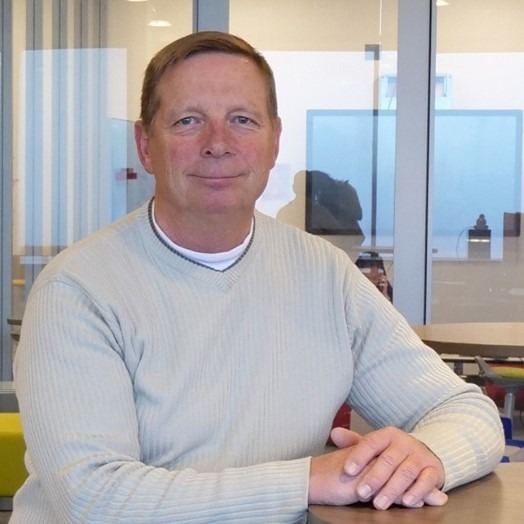 Larry Marine
5 Tips That Achieve a 20%+ Conversion Rate (4-hr workshop)
Over 99% of users visit your site on purpose, to solve a problem. If you are only converting 2-3%, then your site sucks. You are not helping them solve their problem.
Larry presents a set of tips proven to double or triple average design metrics. These are not the typical UX tips offered by so many other designers, but specific techniques and insights that have stood the test of time and continue to create successful designs.
Key Observations to Watch For
When conducting user observations, there are some key indicators that identify opportunities to improve your design (website, software, or service). Identifying these things provides clear problems to focus on. Learn these and improve your design approach immediately.
Behavioral Engagement
Content is not engaging! Behavioral engagement performs so much better than just content. Larry shares a technique to create a behavior of engagement that reduces the hesitancy of your users to commit to a CTA. Learn how to easily engage your users.
The 4 A's Continuum
Does your site have a Call-to Action on the home page? Then you're designing it wrong. There's a common flow that users go through before clicking a CTA. If you don't support that flow, then the users are not likely to act. Learn how to design for the 4 A's and see the difference for yourself.
Design for Common Shopping Behaviors
Users don't buy on the first visit to the average website. There's a simple process shoppers follow before buying something. Designing for that process dramatically increases the success of your site. Learn how to support these common behaviors to improve your bottom line.
Designing Knowledge
Users visit your site to solve a problem. Not only will they typically lack the knowledge to solve their own problem, they may not even define their problem accurately. You know more about the users' problem and potential solutions that they do. Your knowledge is more valuable to the users than your product or service. Learn how to user that knowledge to improve your success metrics.
Speaker Bio ***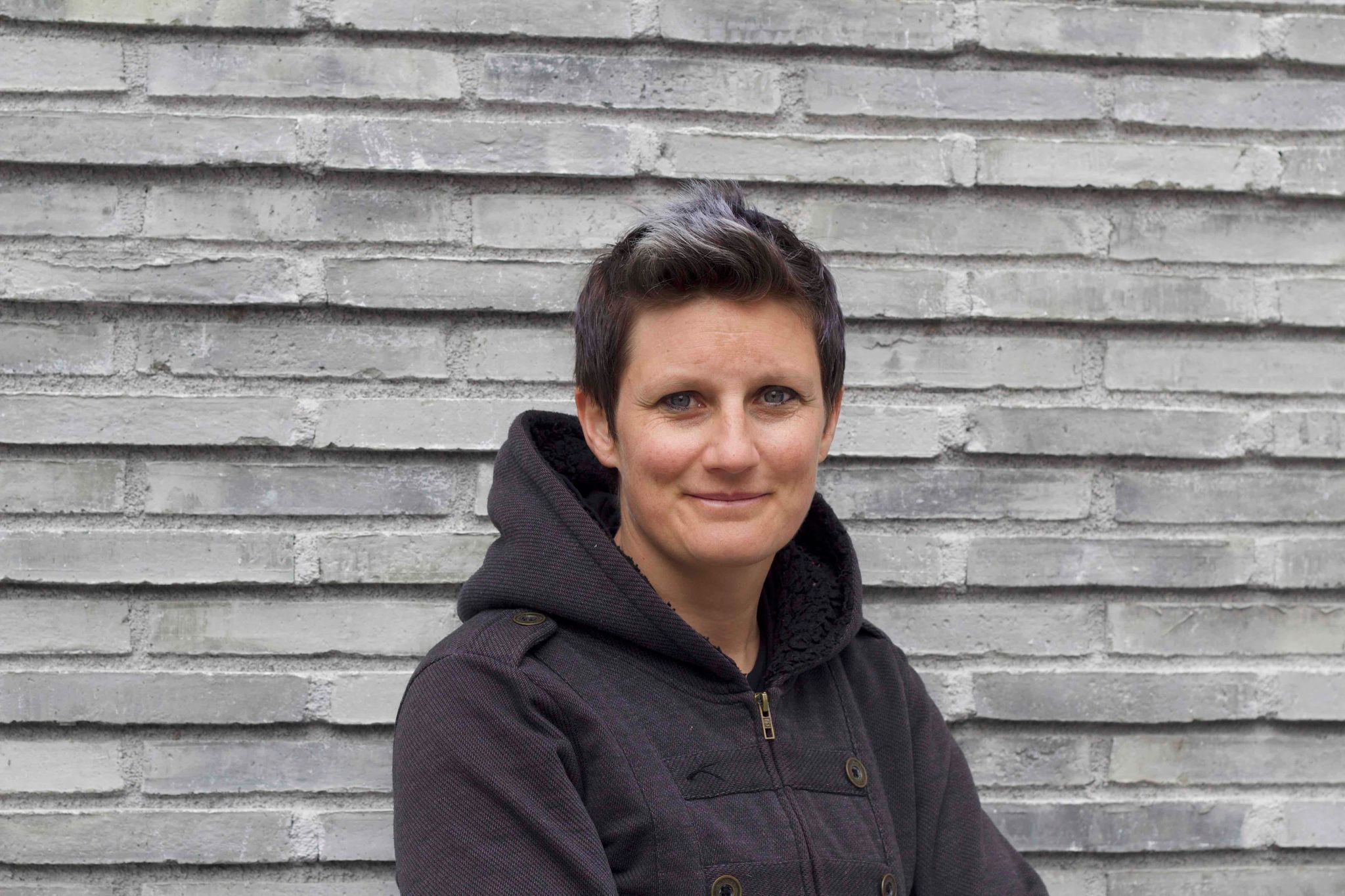 Angie Born
Remember That Down: Taking Good Research Notes (2-hr workshop)
In this 2 hour workshop, Angie shares tips and tricks from years of note taking during interviews, user tests and other UX research methods. Learn and practice how to take notes that other people can use and that can be used to speed up analysis after (spoiler: a lot of your success comes from preparing well!).
Speaker Bio
Angie has two decades of experience in user research. She started her career in usability consulting and UX, ventured into Service Design and now works in Customer Experience design & research. She also UX in private institutions and universities.
She's interviewed and observed thousands of users, built hundreds of applications, IVR systems and services, and she is convinced that combining empathy with evidence is crucial for any product manager. She has a bachelor in interaction design from Switzerland and an MBA from Australia.
2:30pm – 4:30pm Eastern USA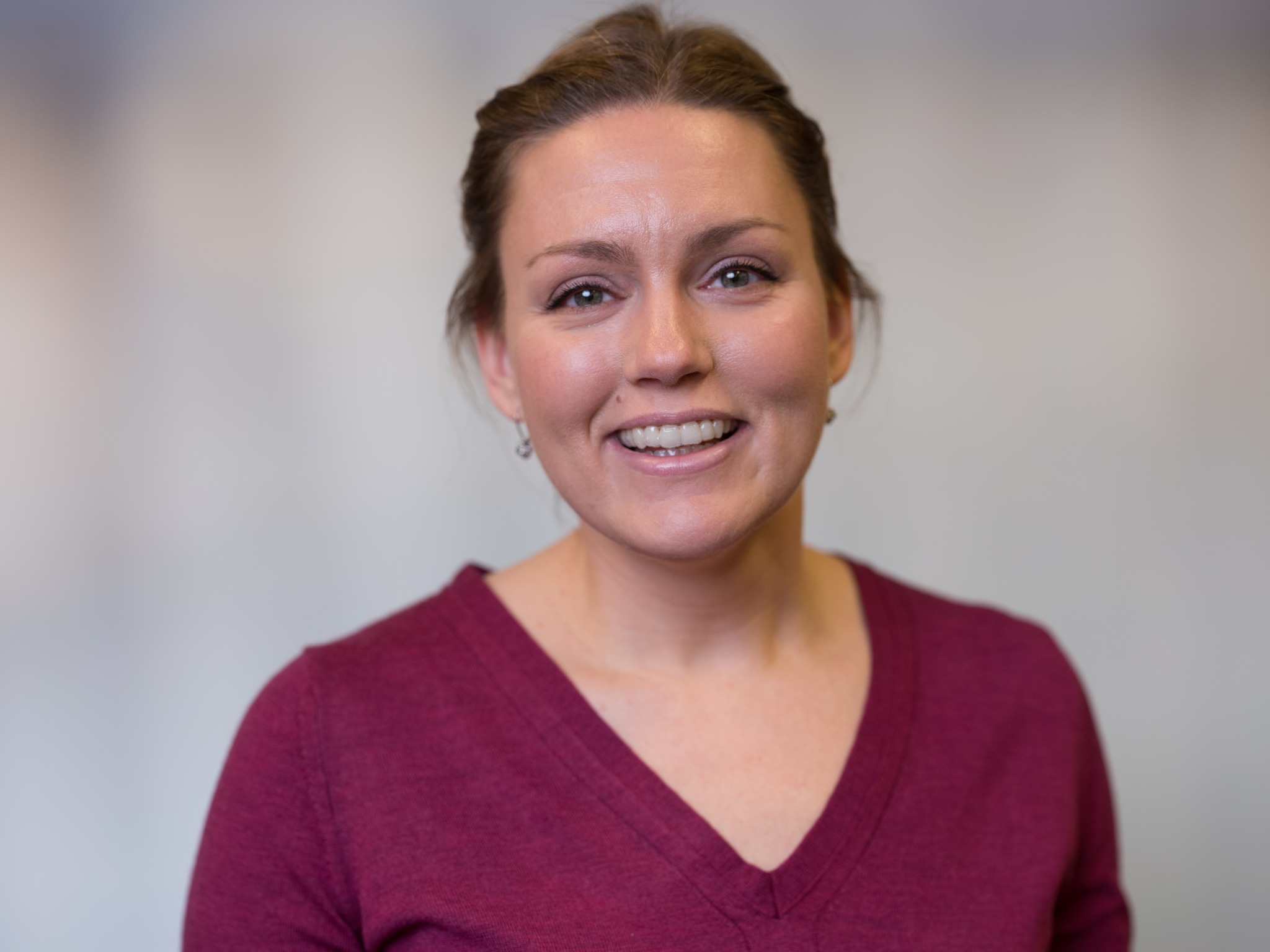 Kyle Soucy
Collaging: Getting Answers to the Questions You Don't Know to Ask (2-hr workshop)
When conducting user research, we all know asking the right questions is just as important as how you ask them, but how do you even know what questions to ask? What if the discussion topic is extremely personal and private? How do you get a complete stranger to open up to you? There is a better way to conduct an in-depth interview and it doesn't involve using a clipboard. Just imagine what you could discover if the participant's answers weren't limited to a predetermined set of questions.
Collaging is a needs-elicitation technique where users randomly select images to represent how they feel about a specific topic. Users then explain the reason they chose each image to the moderator. The collage becomes an instrument for participants to express the needs that they might not otherwise have been able to articulate. This information allows us to better understand the user's world and how to design for it.
In this workshop, Kyle will explain the history of collaging and other projective techniques, what you can learn from it, how to conduct it, and how to analyze the findings. Attendees will also have the opportunity to take part in facilitating their own collaging exercise!
Speaker Bio
Kyle Soucy is the Founding Principal of Usable Interface, LLC, an independent UX Research consulting company specializing in user research and usability testing. Her clients have ranged in industries from pharmaceutical giants like Pfizer to publishing powerhouses like McGraw-Hill. She has spent the last 22 years helping create intuitive interfaces for a variety of different products, everything from desktop apps to kitchen appliances.
If you've ever seen Kyle present, you know that teaching and sharing her knowledge is one of her passions. She has become a popular speaker and guest lecturer on all things related to UX research. Kyle is the Founder and Past President of the New Hampshire Chapter of the User Experience Professionals' Association (NH UXPA), she has served as the Chair of PhillyCHI, the Philadelphia Chapter of the Association for Computing Machinery's Special Interest Group on Computer-Human Interaction (ACM SIGCHI), and she has served as the Mentoring Director for the IA Conference (formerly IA Summit). Kyle is very passionate about the continued growth of the UX community.
You can learn more about the research services Kyle offers and her work at: www.usableinterface.com.
Thursday 20 October 2022
Customer-Centricity Day
$297 USD per person for Debbie's workshop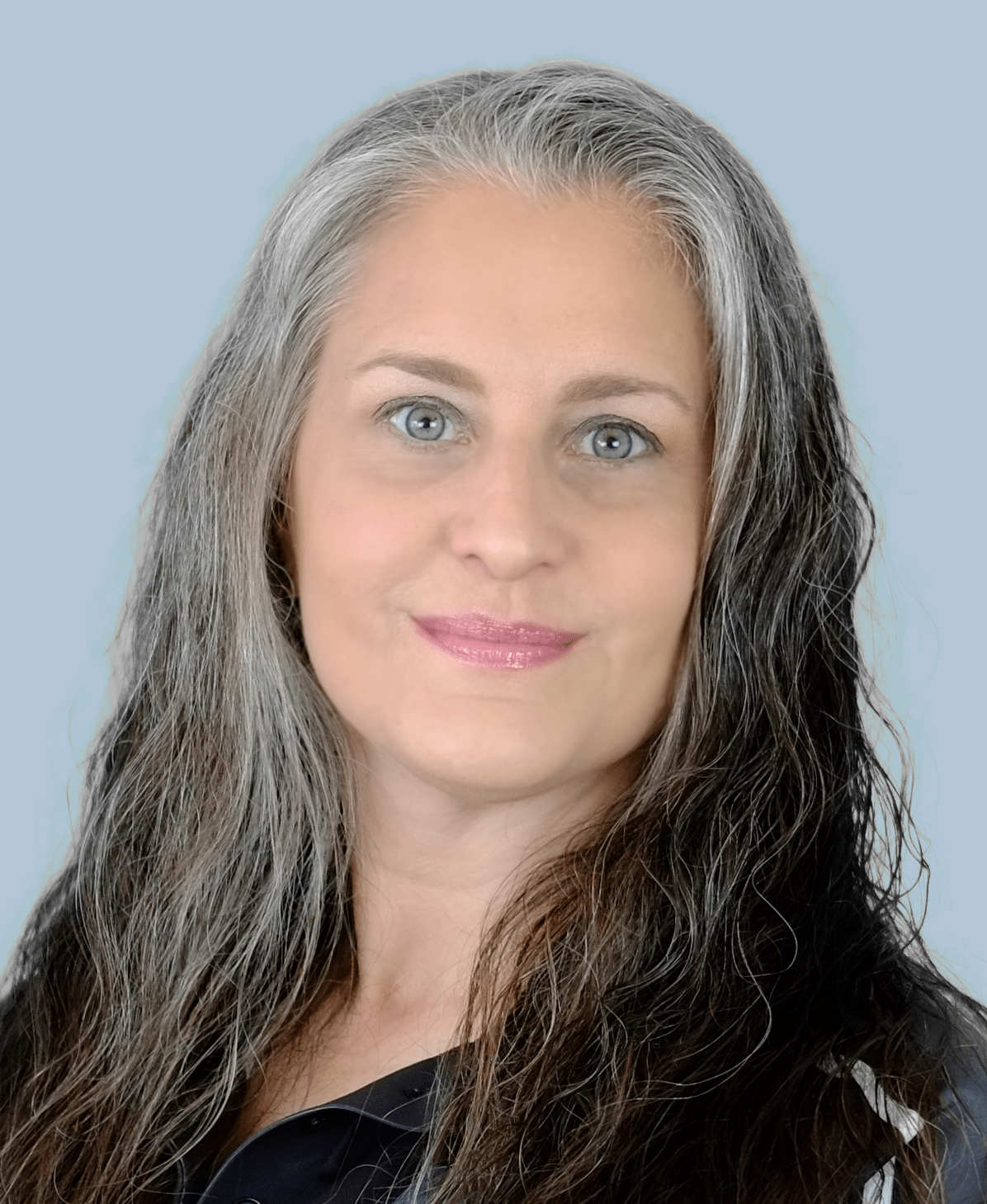 Debbie Levitt
Transforming Toward Customer-Centricity (8-hr workshop)
Your Entire Business Resolves Around Customer and User Experiences
Everybody is talking about customer-centricity and being more "user-obsessed," but what does that really mean? How do we combine customer-centricity with wanting to be efficient, Agile, Lean, innovative, and experimental?
Sometimes we are sacrificing quality, collaboration, and the customer experience to "just ship it" and find out very late and reactively if our ideas, products, or services had any benefits for users. Customers don't want minimally viable anything. They want their problems solved and their expectations met or exceeded.
Business goals don't always overlap with customers' needs. Agile and Lean claim customer satisfaction is our highest priority, but are we delivering high value to our trial and paying users? The customer decides what is "quality," "done," and "good enough," and their standards might be higher than yours.
Customers notice when we get it wrong. Our competitors, investors, shareholders, the press, bloggers, and social media notice. Morale suffers, and we might have trouble retaining or hiring the best leaders and staff. Great customer experiences require the right team and strategies in place to predict and mitigate the risk of delivering wrong or flawed products, services, and experiences (PSE). Marketing and sales initiatives have uphill battles when we are offering PSE that are difficult to learn, frustrating to use, or not meeting customers' real needs.
What needs to change and how can we start to create this shift on our teams and at our companies? It's not always easy or straightforward. In this workshop, we'll look at a models and approaches for a small or large business transformation back to high quality products and services that meet and exceed customers' real needs.
Trainer Debbie Levitt will walk you through her process of investigating, diagnosing, planning, and creating change.
Speaker Bio
Debbie Levitt, MBA is the CXO of Delta CX, has been a CX and UX strategist, researcher, designer, and trainer since the 1990s. She's a change agent focused on helping companies of all sizes transform towards customer-centricity while using principles of Agile and Lean.
Clients have given her the nickname, "Mary Poppins," because she flies in, improves everything she can, sings a few songs, and flies away to her next adventure.
Her "Delta CX" book and "Transforming Toward Customer-Centricity" training teach companies how to improve customer satisfaction, predict and mitigate business risk, and increase ROI by investing in great customer experiences. She has other training programs that teach non-CX roles about CX, why it's done by specialists, and how to integrate it into teams and processes.
Outside of CX work, and sometimes during CX work, Debbie enjoys singing symphonic prog goth metal, opera, and New Wave. You can also catch her on the Delta CX YouTube channel.
Friday 21 October 2022
UX Research for Beginners Day
or
Leadership Day
$297 USD per person for Dan's workshop and/or $297 USD per person for Leadership Day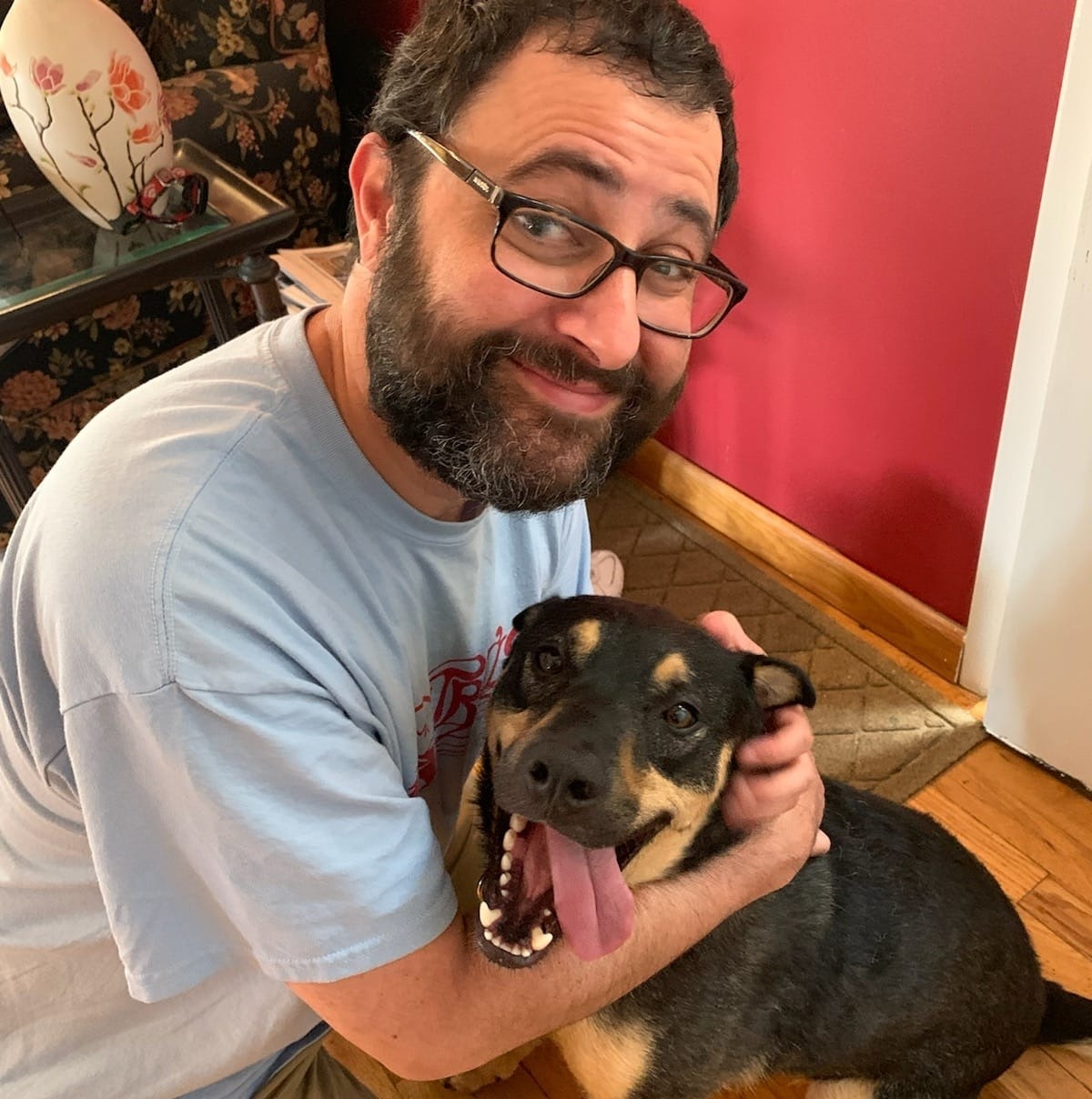 Dan Berlin
UX Research Goals, Methods, and Logistics – A Beginner's Guide to Conducting Impactful Studies (7-hr workshop)
Creating designs which align with people's needs starts with understanding the end-user and there are myriad ways to accomplish this. Collecting actionable data takes
careful planning and there are often many moving parts to research studies; it's not all just interview guides, analysis, and reports. We must also ensure all study
logistics happen gracefully and in cadence with the larger project – participants, recruiters, team members, and other stakeholders must be coordinated so everyone gets the most out of the research budget.
In this workshop, you'll learn how to identify your project's study goals, how to choose the appropriate method(s) for your goals, and how to effectively carry these out. The goal of the workshop is to provide you with the knowledge and tools that will enable you to confidently carry out great user research.
Speaker Bio
After providing technical support for hard-to-use systems for a number of years, Dan Berlin discovered the world of user experience (UX) when he sat as a participant in a usability study. That's when he quit his job and went full-time to Bentley University to earn an MBA and an MS in Human Factors in Information Design. During his 14+ year UX career, Dan has lived the agency life and spent 10
of those years building the research team and practice at Mad*Pow, an experience design agency in New England.
In 2021, he started Watch City Research, a UX research consultancy outside of Boston. He served on the UXPA Boston Board of Directors for eight years and was the submission chairperson for their annual conference from 2012 to 2021. He recently edited and authored a chapter in the O'Reilly book "97 Things Every UX Practitioner Should Know," and hosts a podcast as a companion to the book. Dan also teaches in the Bentley University UX
certificate program and is on the Board of Directors for the Waltham Land Trust.
Leadership Day is a full day of 30 minute sessions and panels plus our 60-minute keynote. Diverse UX leaders will tell their stories about how they grew from individual contributors to managers and higher. Come ask your questions!
10am – 10:30am Eastern USA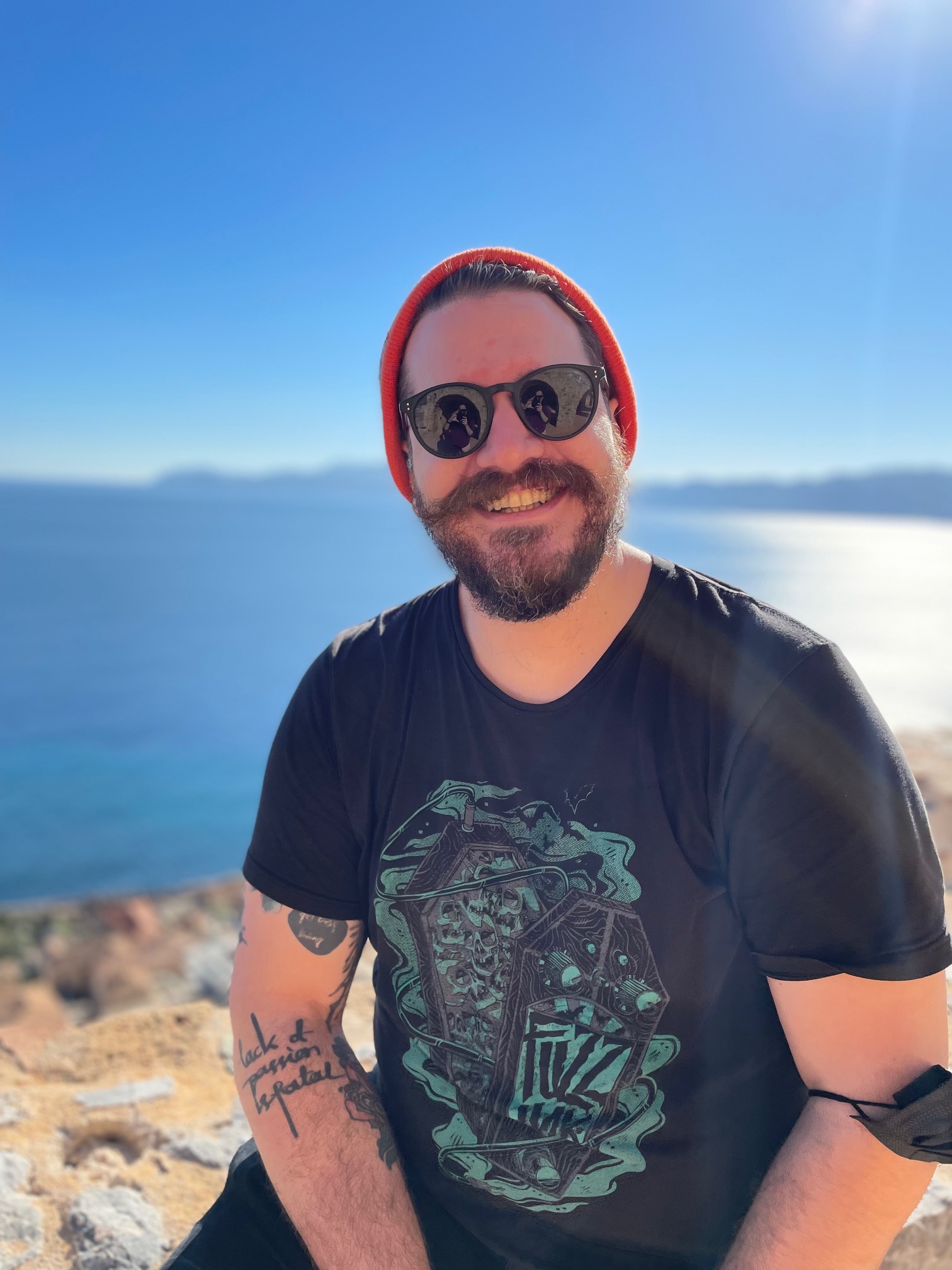 Dimitris Niavis
Reflections From The Trenches
Lessons learned from the path that led to getting the position, and, ones after almost a year of being a Head of UX.
Speaker Bio
Dimitris has worked as a consultant, freelancer, and employee, in startups, SMEs, and multinational organizations. Has worked on B2C and B2B platforms and apps. These experiences have led him to wear many hats, and to follow a systems design, evidence-based approach to UX and Product design.
10:30am – 11am Eastern USA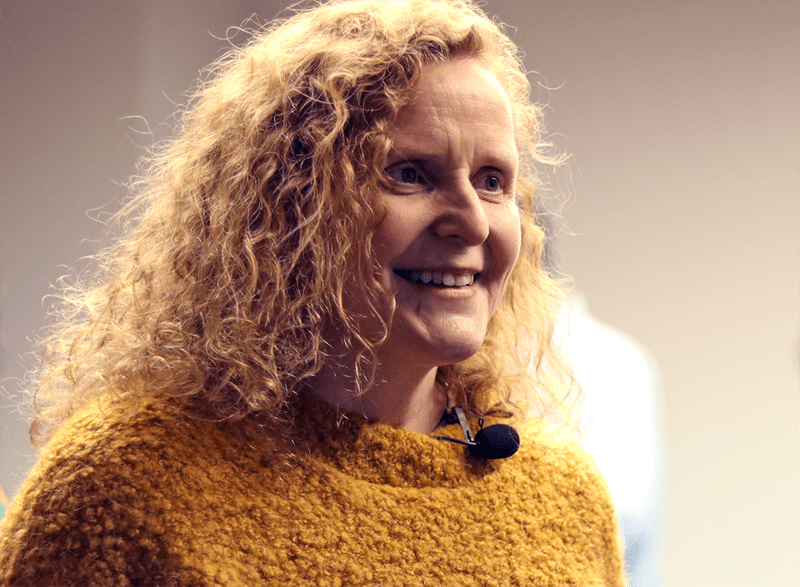 Jennifer Fraser & Zan Joshi
Speaker Bios
Jennifer Fraser is the VP of Experience at Macadamian (part of the Emids group of companies), a design and development consultancy based near Ottawa, Canada. After over twenty years in the field of User Experience Design, Jennifer has designed products for many different target markets, including: healthcare; aviation; and finance. She has also had the opportunity to work closely with various technology partners to understand their requirements and to create designs to meet their needs, as well as the needs of their customers. Jennifer worked as an architect in a former life, which relates to her interest in systems design and finding connections between things.
(Zan's hopefully coming soon)
11:30am – 12pm Eastern USA
Seth Mbhele
Transitioning Into UX Leadership
(Hopefully coming soon)
Speaker Bio
(Hopefully coming soon)
12pm – 12:30pm Eastern USA
Jason Luna
Purposeful Leadership through a Serious of Accidental Achievements
(Hopefully coming soon)
Speaker Bio
(Hopefully coming soon)
12:45pm – 1:15pm Eastern USA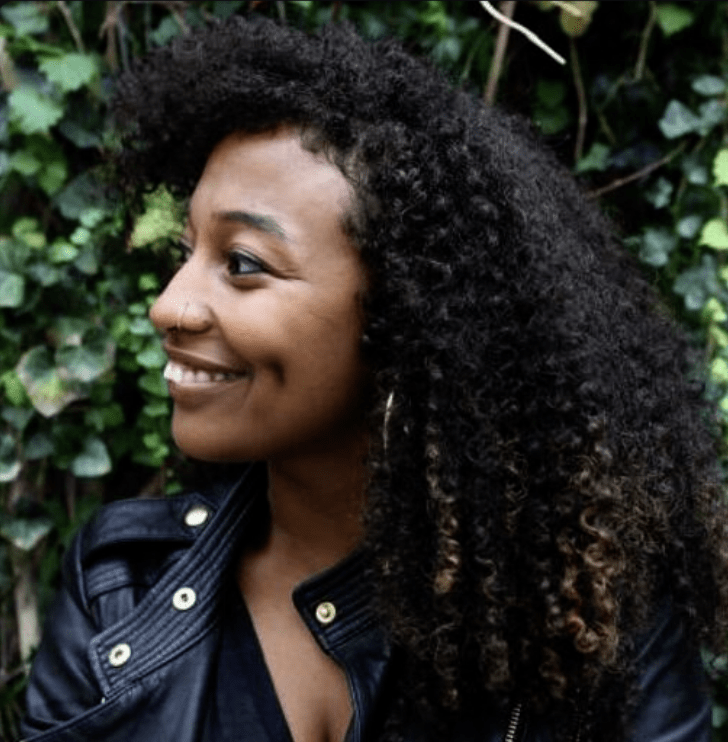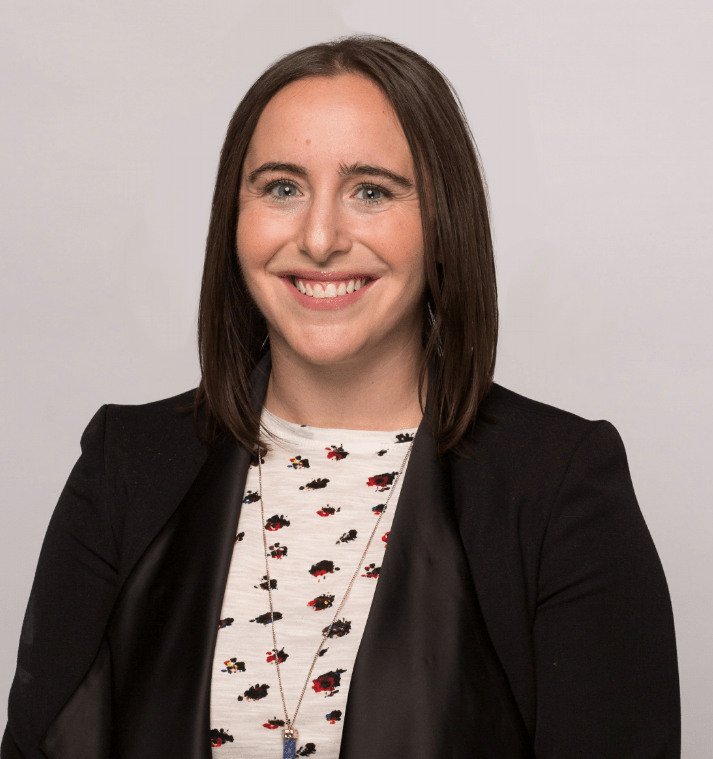 Hannah Ghidey & Sarah Merlin
Non-Linear Path to Leadership (and what to do when you get there)
Did you ever think …. oh s**t … leadership + management is totally new territory to you? If so, this is the talk for you. Hannah and Sarah certainly didn't have linear paths to leadership. They will each talk about their unique paths into both leadership + management (note: they are not the same). And then share their top learnings, tips and tricks in hope to set up future leaders + managers for earlier successes.
Speaker Bios
Hannah is a research leader with a particular skill of building and elevating User Research practices in companies. She approaches this through deep embedding in product development cycles and strong cross-functional partnerships. She has benefitted greatly from strong mentorship and is passionate about growing the careers of researchers through avid coaching and democratic decision making.
Hannah is based in Seattle, WA and outside of her professional life – you can catch her trying out new recipes, working on a DIY project, or planning a trip.
Sarah is a visionary design + product leader with a proven ability to excel by working cross-functionally in product-focused organizations. She has a particular knack for relationship building and problem-solving challenging situations. Coaching and mentoring others are at her core, while she's built teams and matured UX + Product practices within organizations. She's passionate about working at the intersection of technology and design for disruption. Sarah is currently is the Associate Director of Product Design at Curology – making skincare accessible to all.
Sarah's passion extends beyond her love for design – she enjoys discovering new restaurants, cooking, riding her Peloton bike and traveling the world. And making Google maps for favorite restaurants and travel destinations.
1:30pm – 2:30pm Eastern USA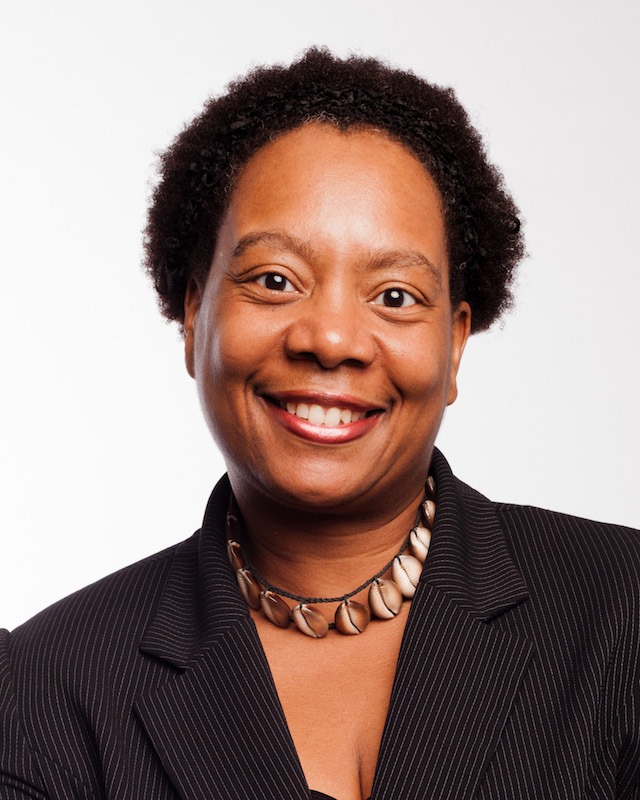 Ovetta Sampson
KEYNOTE - Collective Leadership: A Collaborative Framework for Managing Design Teams
(Hopefully coming soon)
Speaker Bio
As Vice-President of Machine Learning Experience Design, Ovetta leads the Enterprise Machine Learning Platform, the Responsible Artificial Intelligence, and the Machine
Learning Governance design teams to change banking for good at Capital One. She's responsible for integrating human-centered design, strategies and processes into
the machine learning platform and AI models that power Capital One's associate and consumer experiences.
Prior to joining Capital One, she was a Principal Design Director at Microsoft, leading a transdisciplinary design, engineering and research team in developing cross-industry innovative solutions for Microsoft's biggest enterprise customers. Her team's work included building AR/VR, data and AI, IoT and software enterprise solutions for Fortune 500 companies in the retail, manufacturing, healthcare and financial services industries.
An IDEO alumna, Ovetta's sweet spot is the intersection of humanity, business and technology. Working side by side with data scientists for most of her career at IDEO and beyond helped her to codify and operationalize responsible AI at the model level and develop processes to create Human-Centered AI. She also specializes in envisioning human-centered experiences for future technologies.
Combining her M.S. in Computer Science (HCI) with her BA in Communications, Ovetta spends most of her time helping people visualize humanity's future and how to ethically and with compassion serve people through digital and intelligent products. When not working or teaching, Ovetta is swimming, biking and running, in exotic locales, and occasionally, doing these races called Ironmans.
Karen Lin
Transitioning Into UX Leadership
(Hopefully coming soon)
Speaker Bio
(Hopefully coming soon)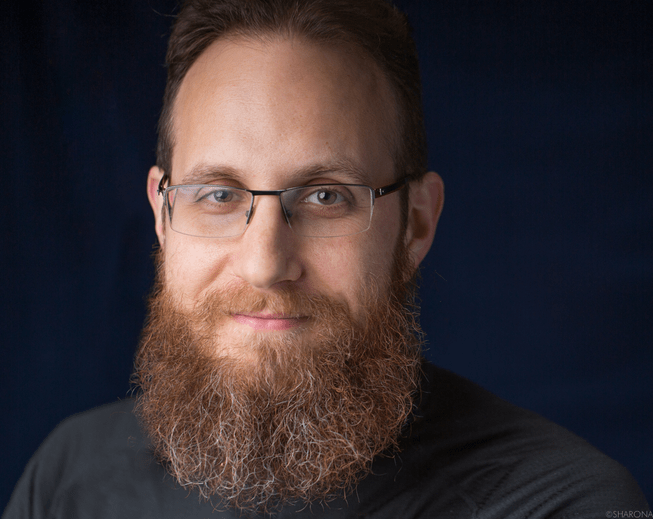 Jeremy Kriegel
A Circuitious Path to Leadership
(Hopefully coming soon)
Speaker Bio
Jeremy Kriegel has been designing great user experiences (UX) for more than 25 years. From start-ups to Fortune 100 companies, as a consultant or on an internal team, he has seen a lot of different scenarios that each required their own approach. He uses this diversity of experience integrate UX and agile methodologies. As a leader, he takes a people first approach, which includes the people our organization serves, as well as the UX team, and the larger corporate culture. Currently, Jeremy is a UX Director for Omnicell, the host of the Saving UX podcast, and a guest lecturer at Harvard Business School.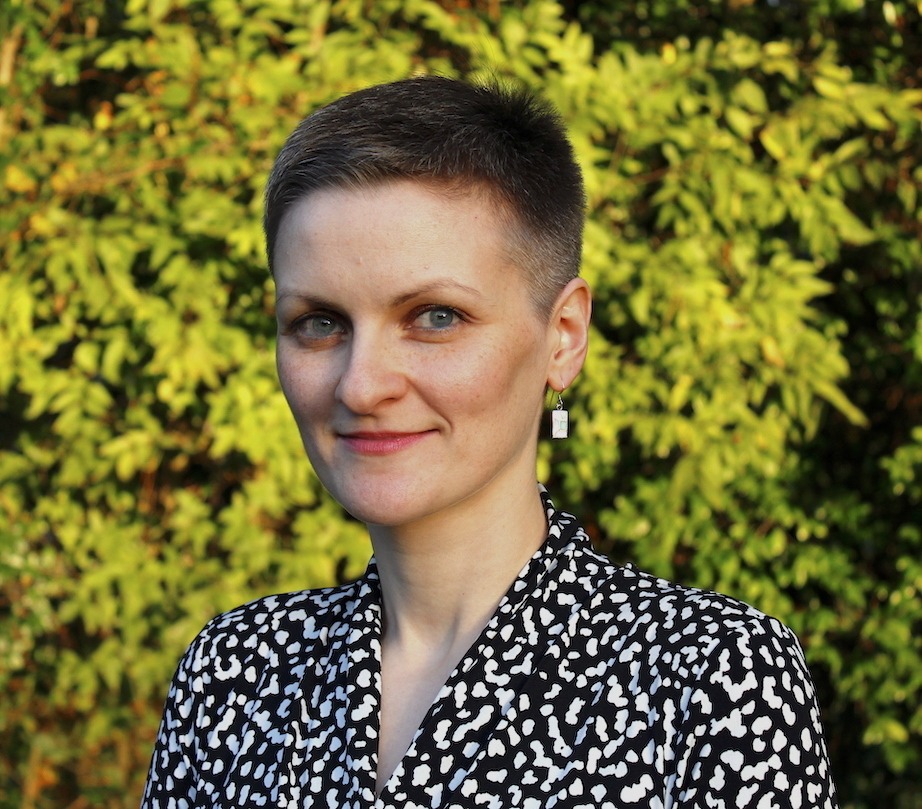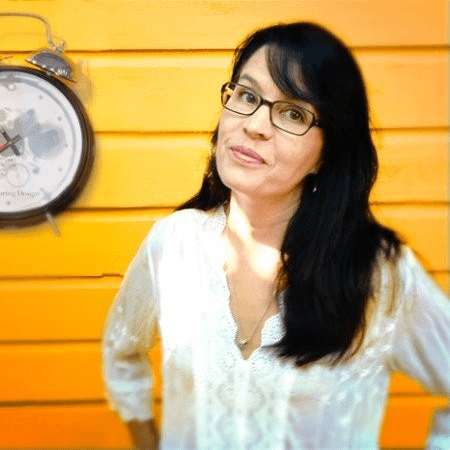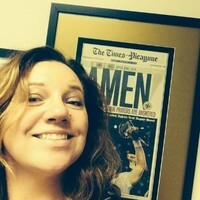 Evelina Deleanu, Hadyn Paternite, & Michelle Pakron
The Long Road to UX Leadership (and everything in between)
There are many paths to leadership. Some folks get there pretty quickly, while others have to take a less straightforward route. Come join the User Experience leadership team at ChaiOne and learn the very different paths each leader took to attain their UX leadership goals.
Speaker Bios
Evelina Deleanu, PhD, MBA, is Head of Experience and leads Behavioral Science, UX Design, Digital Strategy and Data Science teams at ChaiOne, where she consults industrial services and energy clients on improving their operations, digital and service experiences for employees and clients' customers. Before joining ChaiOne, Evelina nerded out over cognitive neuroscience, vision and brain and published peer-reviewed science papers on how visual objects disappear from our awareness.
Hadyn has a PhD in Communication, Theory, and Research, and Masters degrees in Social Psychology and Nursing Administration and Healthcare Systems Management. She has worked at the Massachusetts Institute of Technology as a tenure-track professor in Comparative Media Studies, focusing on research methodology and the effects of cross platform content consumption. She has worked with a variety of clients across multiple industries including consumer electronics, healthcare, genomics, and oil & gas. In each engagement, she looks for ways to improve the user experience while increasing system efficiencies, and making strategic contributions to overall company goals. Hadyn is currently the Head of Behavioral Science for ChaiOne.
Michelle Pakron has been designing and building digital products for over 23 years in multi-faceted roles within corporate, agency, small business, and consulting environments. With over a decade of senior and director-level roles in creative, UX, and technical strategy, she is and expert in aligning UX within Agile SCRUM teams. A mythical unicorn, Michelle has deep skills in user interface design, interaction design, front end development, and product management. She studied graphic design and psychology for her undergrad and has recently attained an MBA. Michelle is currently the Head UX Design at ChaiOne, a digital transformation agency that focuses on enterprise and industrial clients.