25, 26, and 27 May 2021
Live and online in a browser-based virtual conference system.

CX and UX are at the heart of everything your company does. Without customer satisfaction, it doesn't matter how Agile, Lean, efficient, productive, or anything else you think you are. Your cool tech, your CI/CD pipeline, your expensive re-brand, and paid social influencers will all mean nothing if you don't have happy customers.
Concentric is an event where each presentation ties back to the customer's experience… The UX of a digital interface or the human perception of a brand, service, store, or experience. It's all about the X!
Each day the virtual "floor" will be open from 6am until 2pm Pacific USA time.
Sessions will start at the top of each hour, run around 45-50 minutes each including live Q&A, and are followed by a 10-15 minute break.
There will be 4 sessions per themed track each day. Sessions will have captioning.
The networking lounge, discussion round tables, and "arena" with booths will be open for 2 hours before and after the half day of sessions, and stay open during sessions.
Time Zone Help!
6am – 2pm Pacific USA Time in May 2021 is…
9am – 5pm Eastern USA Time, sessions from 11am – 3pm.
2pm – 10pm UK Time, sessions from 4pm – 8pm.
3pm – 11pm Central Europe Time, sessions from 5pm – 9pm.
6:30pm – 2:30am India Time, sessions from 8:30pm – 12:30am.
Concentric is for anyone interested in how to create improvements to their product, process, and culture so that they are improving customer communication and satisfaction.
Workers, consultants, freelancers, leads, managers, directors, executives.
All roles in creative, software dev, and tech including CX, UX, UI, product, project, engineering, devops, BAs, security, marketing, sales, etc.
Companies of any size including startups.
 January 2020 was the first time we held this event. It was completely online via Zoom, but it was a paid event. We did very little promotion, and had 35 people join live. Sessions that allowed recording were later posted on our YouTube channel.
Our second year is also a bit experimental. It will be completely free for attendees. With a larger Delta CX LinkedIn and YouTube following, our own Slack workspace with over 600 members, and the networks of our track chairs and speakers, we are hoping that at least 50 people will attend live.
All sessions that allow recording will be available June 2021 on the Delta CX YouTube channel.
All times are Pacific USA. Please adjust for where you are! Also, this agenda is subject to change without notice.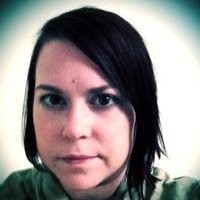 Aleatha Singleton
UX Design for XR: An Introduction
Extended Reality technology allows us to break out of screens and use the entire space around a user to design their experience. This comes with a unique set of challenges. In this talk, I will discuss 1) how to shift your mindsets to start thinking in 3-dimensional space 2) the differences in the types of digital realities within the XR spectrum and 3) a basic overview of some of the UX best practices for XR.
Speaker Bio
Aleatha Singleton is an Immersive Tech UX Designer with over 22 years of experience designing solutions across multiple platforms including most recently, XR and future technology. She writes a Medium blog covering the foundational aspects of UX design for Extended Realities in a way that is understandable and actionable in the hopes that she can help push forward the UX design field within this technology landscape.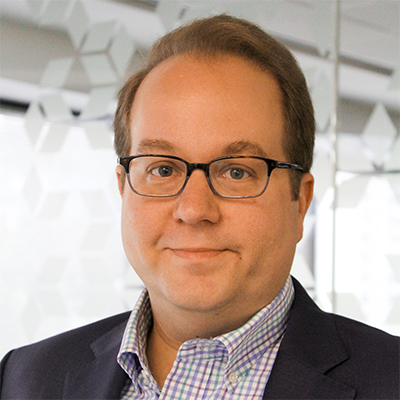 Jordan Higgins
Creative Collaboration in Virtual Worlds: A Field Guide for Experience Designers
The way we work has changed. While organizations are increasingly realizing the benefits of being remote, the limitations and constraints of working together inside of video and audio conferences are also being noticed. Virtual worlds are finally at a point where they can be shared effectively and bring back some of the sense of presence and social interaction that can further enhance our productivity and connection with each other. In this talk we'll explore the state of virtual world platforms today, advice on how to design shared virtual work spaces, and improve creative collaboration.
Speaker Bio
Jordan is a creative technologist and design educator that is passionate about finding innovative, human-centered solutions to hard problems that deliver value through research, data, and collaboration. He is an adjunct professor at the School of Art at George Mason University, and serves as the co-chair of the Defense & Intel Committee for the VR/AR Association, the president of the DC Chapter of UXPA. Previously, he led immersive design at U.Group, where he specialized in finding innovative applications through human-centered design with emerging technologies like augmented and virtual reality, IoT sensors, and spatial data. He also worked in user experience and digital strategy for the Department of Defense and United States Senate.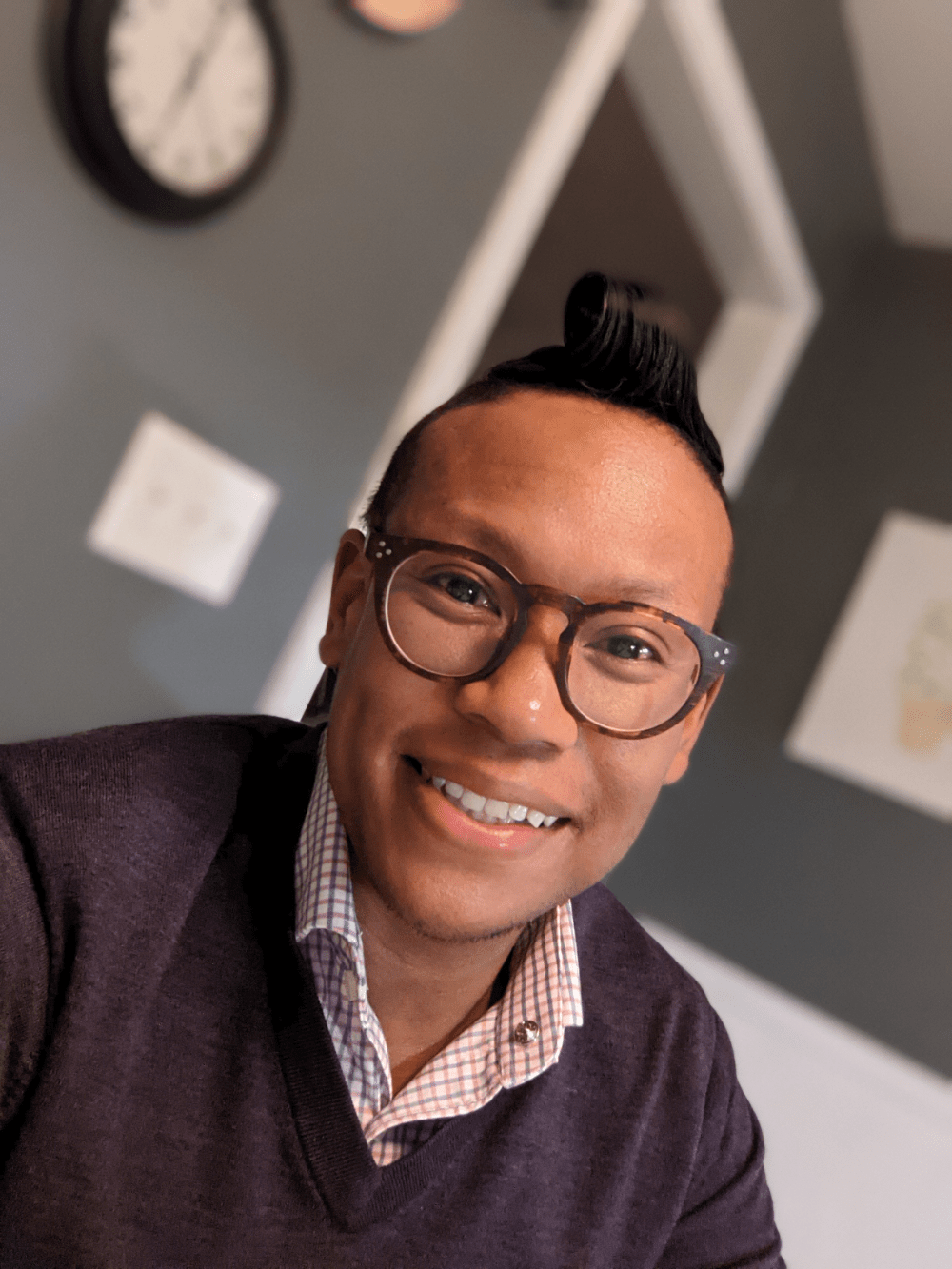 Ube Urban
Holistic approach to designing for XR (in enterprise)
Let's be honest, many large companies are more concerned with maintaining market share rather than disrupting anything. This is due to having unique requirements, budget constraints, and goals when it comes to utilizing emergent technology. These include being held to more stringent accessibility and privacy standards; large-scale marketing goals for brand awareness; and innovation lab research and development.
This talk will start with how corporate design teams can maneuver through these landscapes to deliver experiences that are centered squarely around users. However, I will veer widely into humanistic concepts of what it means to live a 'mixed reality' life to describe the importance of understanding your users' full context. I hope to arm you with the tools and strategies to overcome the very real barriers you will face in the way of bias, bureaucracy, and backwards-facing progress.
Speaker Bio
Ube is driven to develop the next generation of designers, using his 20+ years of experience to inspire and unite teams with a shared purpose. He employs design methods to address real business challenges; be it business strategy, change management, or cultural development. He's spent his career establishing and building UX processes and culture within large, complex organizations. Partnering across functional boundaries, his teams have established credibility by revealing customer insights, introducing innovative concepts and solutions, and consistently delivering high-quality solutions that real people use.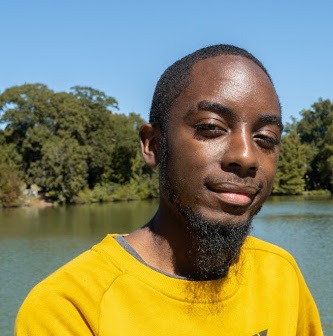 Elijah Claude
Exploring what it means to 'Extend Reality'... to ensure we are extending the right reality...
From the perspective of a new designer and young person who wants to change the world, I won't be talking about how to design for XR, but instead how I think about designing for our future.
As we move towards a new 'extended' reality. We have to ask, 'what reality are we extending and why?' Alan Cooper talks a lot about 'ancestor thinking', the idea of not borrowing from the future, and trying to be the best ancestor for all humans thereafter. I find this especially poignant as we begin to create technology that claims to augment, create, mix, or extend our reality. In this talk, I will discuss how we can create a better future by learning from our prehistoric past.
Elijah will use most of the last half hour of his time for a panel Q&A.
Speaker Bio
Elijah is new to the UX Design space, but brings 6+ years of experience across different industries and professions, as well as his passion for technology, magic, and history. A self-professed 'TechnoWizard in training", he is obsessed with creating technology that is empowering, inclusive, and magical.
Debbie Levitt's Track
Still planning it, sorry!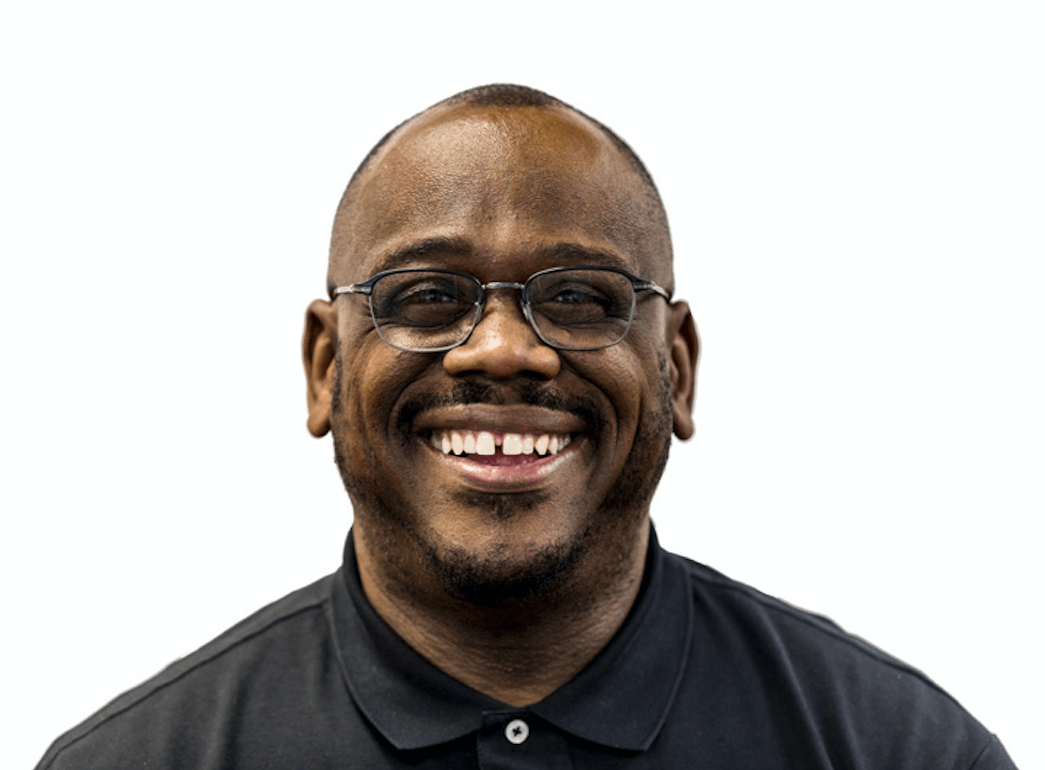 Darren Hood
Design Processes Are Overrated
One of the most common factors considered when someone applies for a job entails the design process one uses on their projects. It's sought in portfolios and discussed during the interview. Many companies even use experience with design processes as a differentiator, basing hiring decisions upon the breadth and types used. In truth, however, many such queries are worth as much as asking someone about the air they breathe. During this talk, Darren will analyze several design processes to reveal what's really under the hood, challenging us to rethink the values placed upon these methods.
Speaker Bio
Darren is extremely passionate about the discipline of Experience Design (including user experience, customer experience, and learning experience). He holds over 20 years of XD experience. Darren's professional footprint spans such organizations as Ford Motor Company, General Motors, DigitasLBi, MRM/McCann, Wunderman Digital, Bosch, Ryder, Cengage Learning, and USA Networks, to name a few. He serves as an adjunct professor for Kent State University's UX Design Master's program, as an adjunct at Lawrence Technological University, and leads UX workshops at Grand Circus in Detroit and Grand Rapids, Michigan. You can also hear Darren on The World of UX podcast, available through a host of popular sources. Darren is currently pursuing a Ph.D. in Educational Leadership from Northcentral University.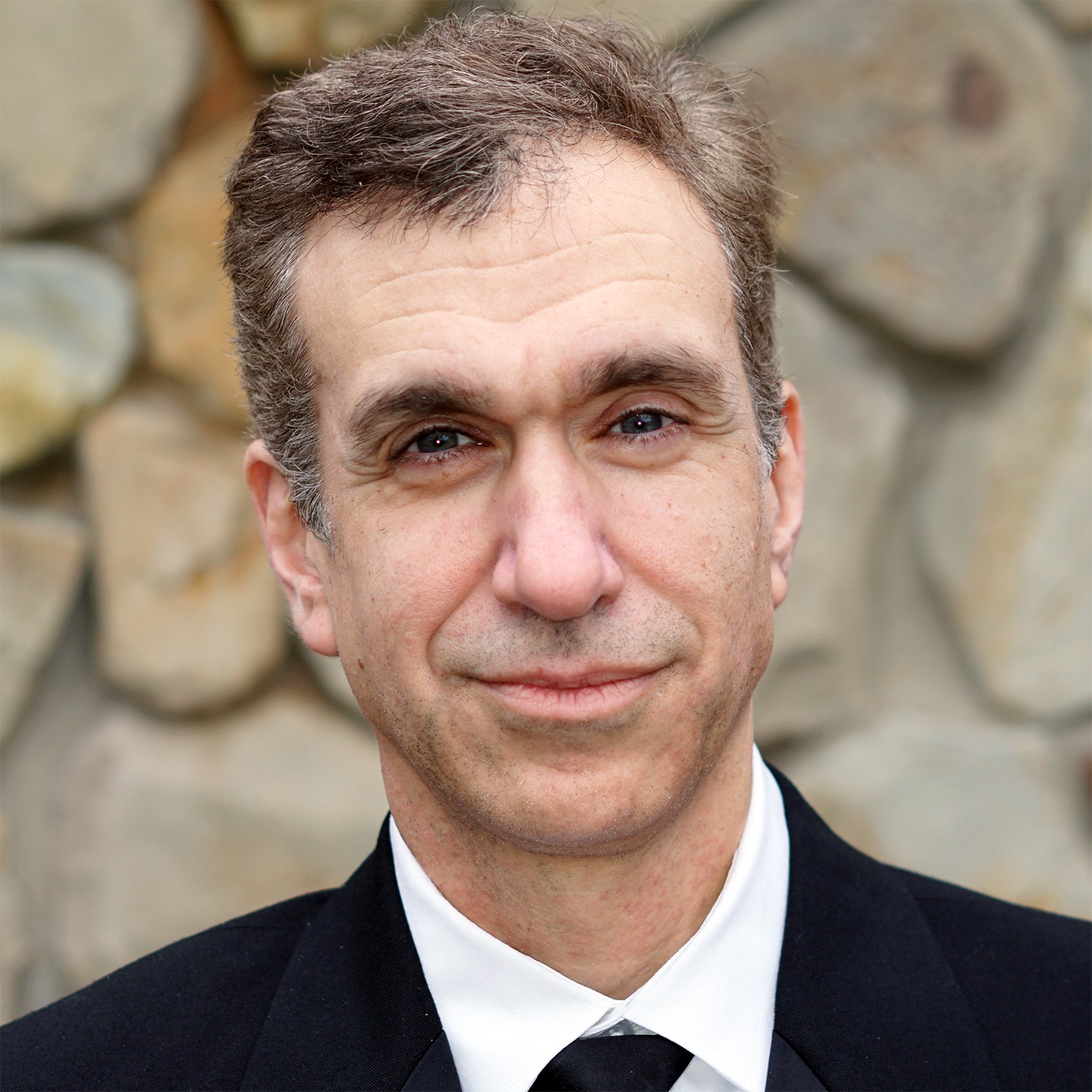 Marc Majers
Take the 1% Challenge
How much time do you take each day to learn something new? As organizations continue to become more customer-centric, the need for continuous self-improvement is even more valuable. Happy employees lead to happy customers. Discover how to take the 1% Challenge and push yourself to learn something new.
Speaker Bio
Marc Majers is an author and lead user experience researcher at Progressive Insurance. In addition to holding a master's degree in Information Architecture & Knowledge Management with an emphasis in User Experience Design, he is a certified usability analyst through Human Factors International and UX Certified from Nielsen Norman Group. His skills range from user research, interaction design, digital strategy, conversion rate optimization (CRO), and usability testing. He is a board member of UXPA Cleveland and Better World Day. More information can be found at http://marcm.com.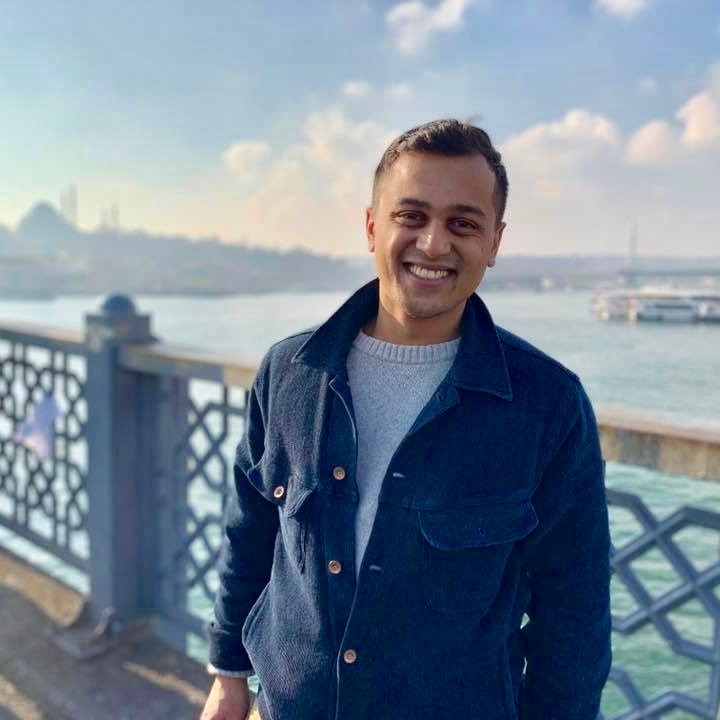 Ritvij Gautam
Stress testing user flows before stress tests them
This talk will, with examples, elucidate how user testing live user flows consistently will enable companies to be prepared for instances of stress to those user flows. Oftentimes what a UX team tests is informed by just the new product features being worked on. This talk will make a case for why UX teams should have a constant set of tests running on their live websites/apps as a means to immediately identify areas of their product that might have been affected by an external stressor.
Speaker Bio
Ritvij Gautam is the Co-Founder of TryMyUI Inc. He hails from Mumbai, India and came to the United states to study Physics and Philosophy at Claremont McKenna College. After specializing in the area of Philosophy of Mind and interning at LAM Research's Global Quality department, Ritvij started TryMyUI at the age of 21 right after college with his Co-Founder Timothy Rotolo to help companies ensure that their websites and apps are usable for their target demographic customers.
Since then, TryMyUI has grown to be one of the leading user testing platforms in the world with customers like Qatar Airways, National Geographic, TDBank, BigCommerce, RyanAir and many more.
Ritvij is also a board member of the Community Advisory Board at The University of Utah College of Social Work where he advocates for the importance of UX in digital learning. He and Tim have co-authored the book "This SUX!" which is available on their TryMyUI website.
In his free time, Ritvij is an avid squash player, rock climber and skier.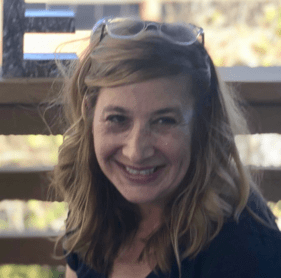 Michele Ronsen
User Research Demystified: What it looks like behind the curtain
What does user research actually look like in practice? Come join me and I'll show you what it looks like under the hood! I'll share what user research actually LOOKS like in practice. You'll see dozens of examples and a variety of methods extracted from my own research studies.
We'll talk about key user research terms you need to know and which ones to NEVER use!
We'll get hands-on with a super fun, live, analysis and synthesis activity.

And wrap up with a Q&A.
Eat your Wheaties! This will be an energizing, informative, and interactive session!
Speaker Bio
Michele Ronsen is a user research executive, coach, and educator. She teaches design and user research to people around the world. Her corporate training and workshops are inspired by working with Fortune 500s and start-ups for more than twenty years.
In 2010, Michele founded Ronsen Consulting, a design and strategy firm specializing in human-centered research, design development, and hands-on learning programs. Ten years later, she established Curiosity Tank to help more people ask better questions in order to make confident decisions.
In 2020 Michele taught over 3200 students how to ask better questions and make more informed business decisions. LinkedIn also honored her with a TopVoices award in the Technology category.
Clients include Slack, Blue Shield, UC Berkeley, California College of Arts, Academy of Art University, General Assembly, Facebook, Zillow, Xero, Gusto, Invisalign, Toyota, Autodesk, BNP Paribas, Microsoft, Square, Ministry of Thailand, and more.
Mei Ke's Track:
Intersectional Diversity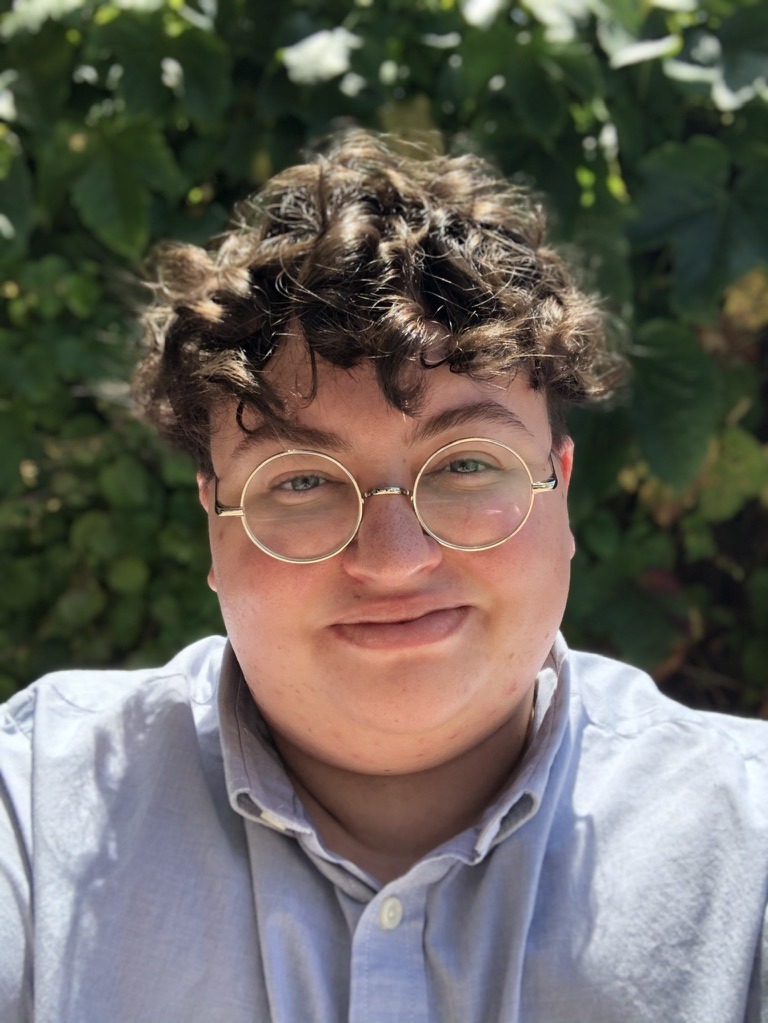 Mei Ke (They/Them)
The Basics of Gender and Sexuality
Have you ever had a question about the transgender or queer community but didn't know how to ask? Mei, a member of both of those communities, will be walking you through the social and scientific backgrounds of gender and sexuality identity in this 101 level course.
Speaker Bio
Mei, who uses they/them pronouns, is a graduate of University of California San Diego with a Master of International Affairs. Mei was assigned female at birth and spent most of their young adult life perceived as a woman. They started to live their authentic life as a transgender nonbinary person half way through their graduate degree, becoming the first openly nonbinary person to graduate from UC San Diego's Global Policy School. After six years of study and work in the intelligence analysis field, they realized that diverse individuals like themselves were vastly underrepresented in the traditional political science space. Their goal is to blend their expertise in diplomacy with their lived experience as an openly queer individual, bridging the divide between the LGBTQ+ community and public service.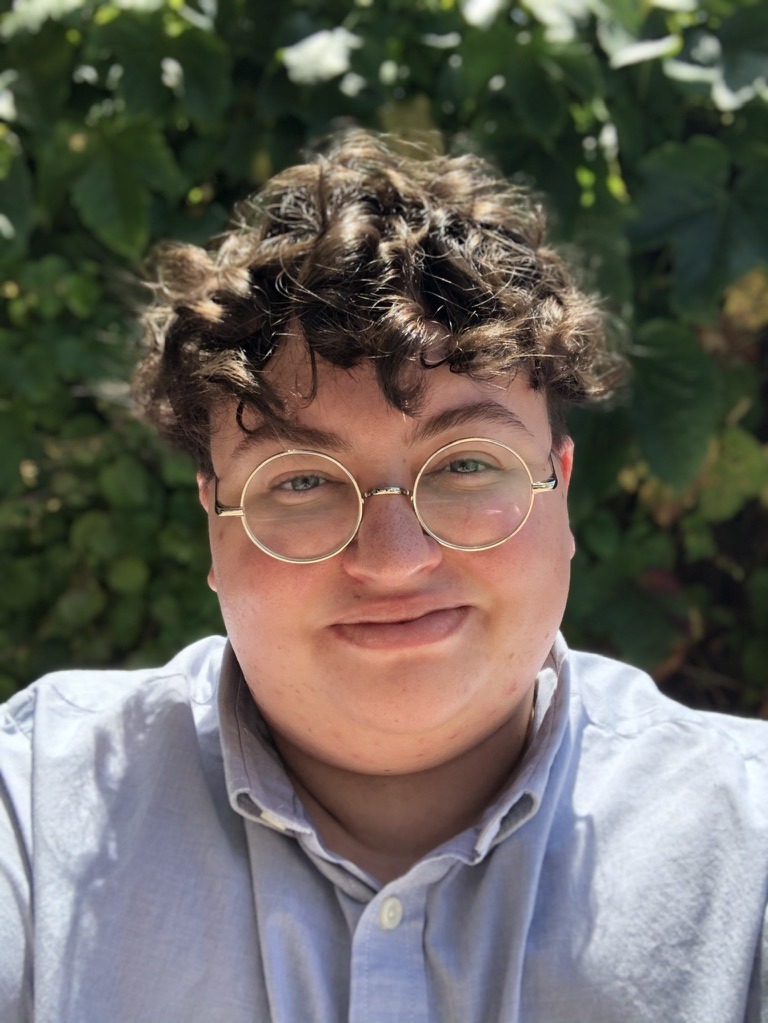 Moderated by Mei Ke (They/Them)
Panel On Race
Race is a difficult topic to discuss, and the protests against police brutality and systemic racism in the past year have thrust race into the forefront of discussions about diversity and inclusion. This conversation aims to ask thought-provoking questions to help the audience consider their own identity and how they contribute, or experience, harm because of it.
Panelist Bios
Jasmine Orange is a UX Designer with a passion for inclusion and innovation based in Atlanta, GA. She currently works as a UX Designer at Ernst & Young. She is also currently pursuing her Master's Degree in HCI, and is a member of UXHelpers as well as IxDA. She is a speaker, giving presentations about accessibility, inclusion, and design thinking.
Amber Banks is a Senior Project Manager who has worked in media, IT, infrastructure, and software development within several Fortune 500 and Fortune 100 companies.. She has extensive experience leading complex, cross-functional projects with high value propositions. Her skills center around building stakeholder relationships and delivering quality products.
Ying Yao is a Senior UX designer at Honeywell, a first-generation Asian American immigrant, and a friendly human. She kicked off her career creating digital solutions for Fortune 500 clients before transitioning to enterprise UX to tackle B2B product challenges. In her off-hours, she's also the co-lead of Ladies that UX Atlanta, an inclusive design community for diverse women and non-binary folx, and a design mentor at Amazing Design People list.
Kimberly Andrade is a current student at Baylor University School of Law. She is a former paralegal at Hunt & Tuegel, PLLC. She is a former member of Baylor Model UN, and received her Bachelors in Political Science from Baylor in 2018.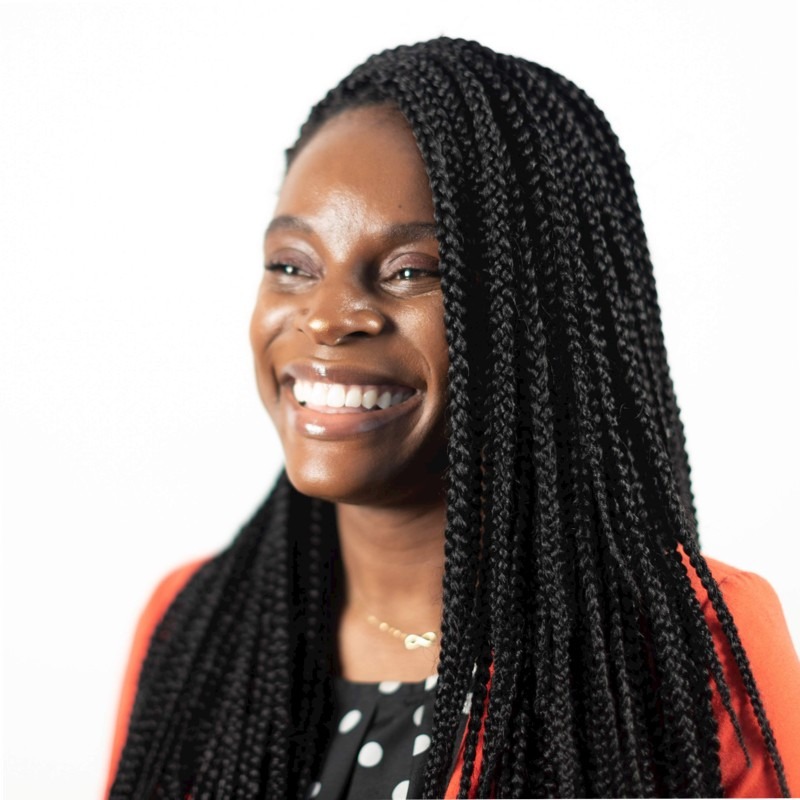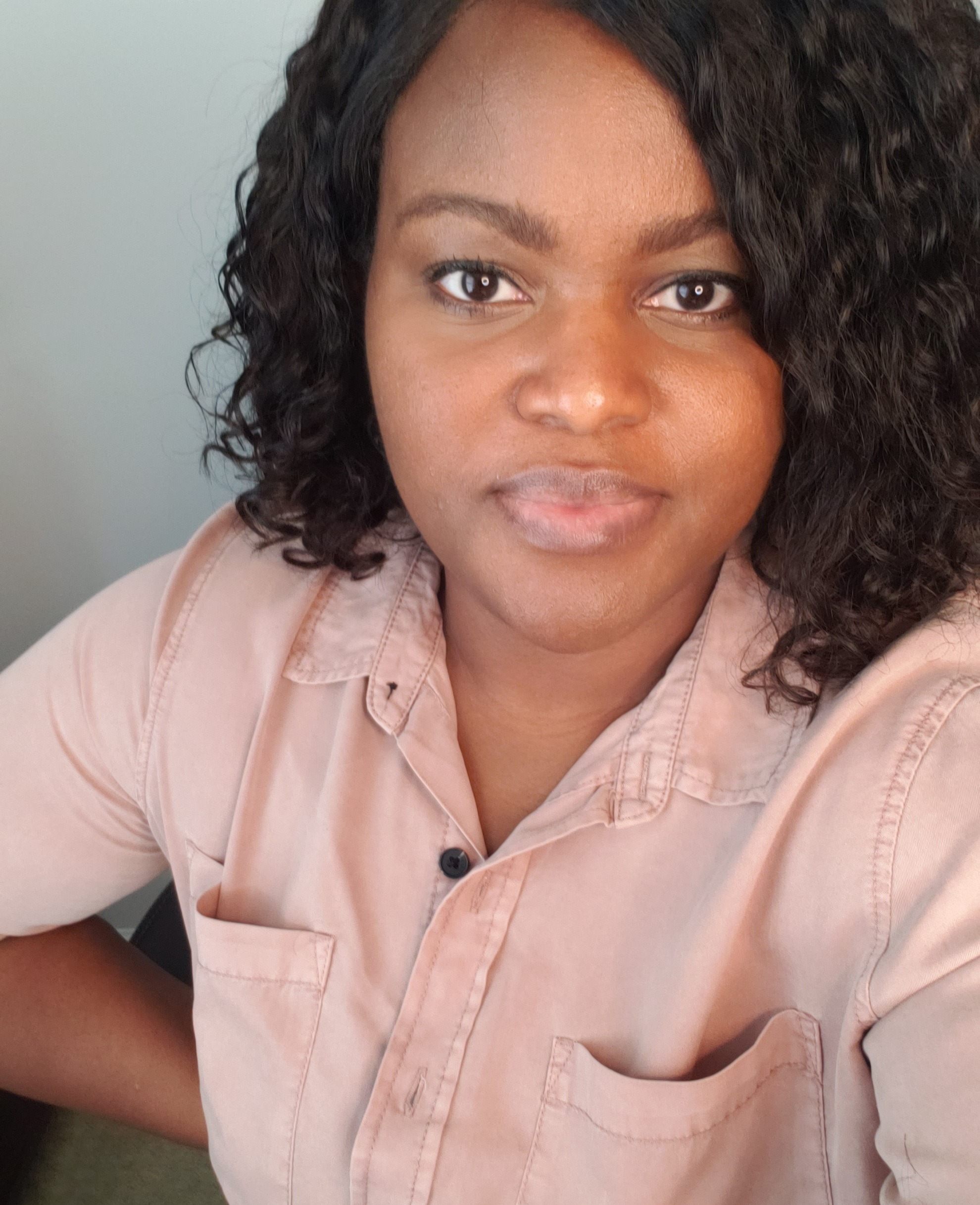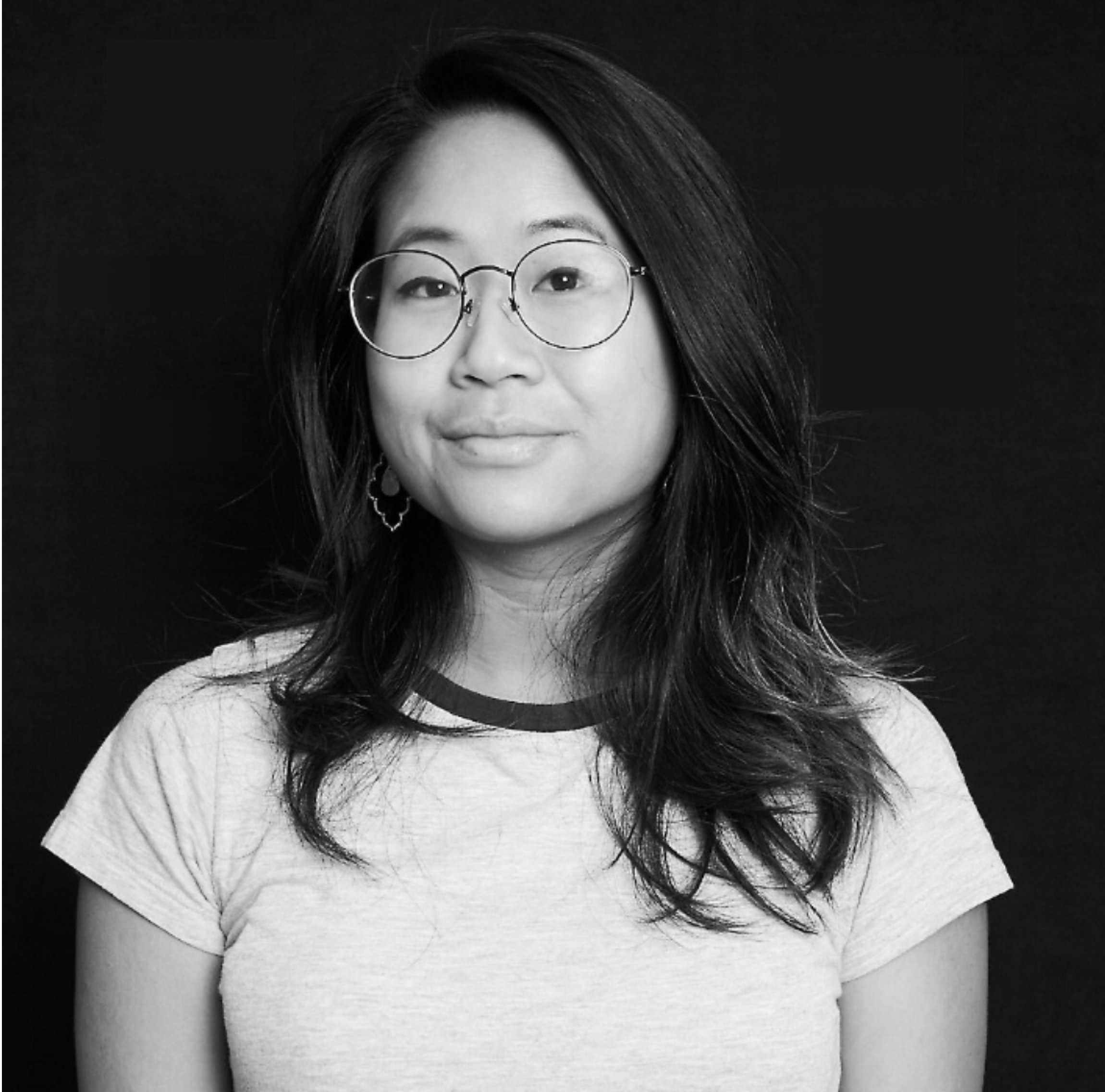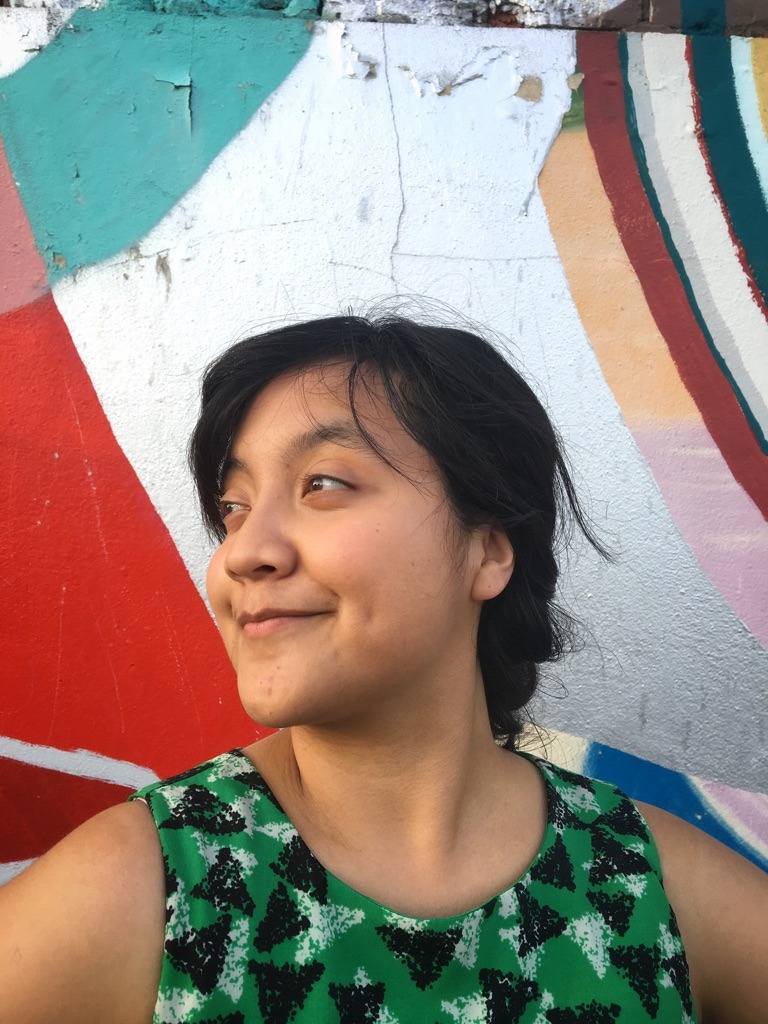 Kimberly Andrade
(She/Her)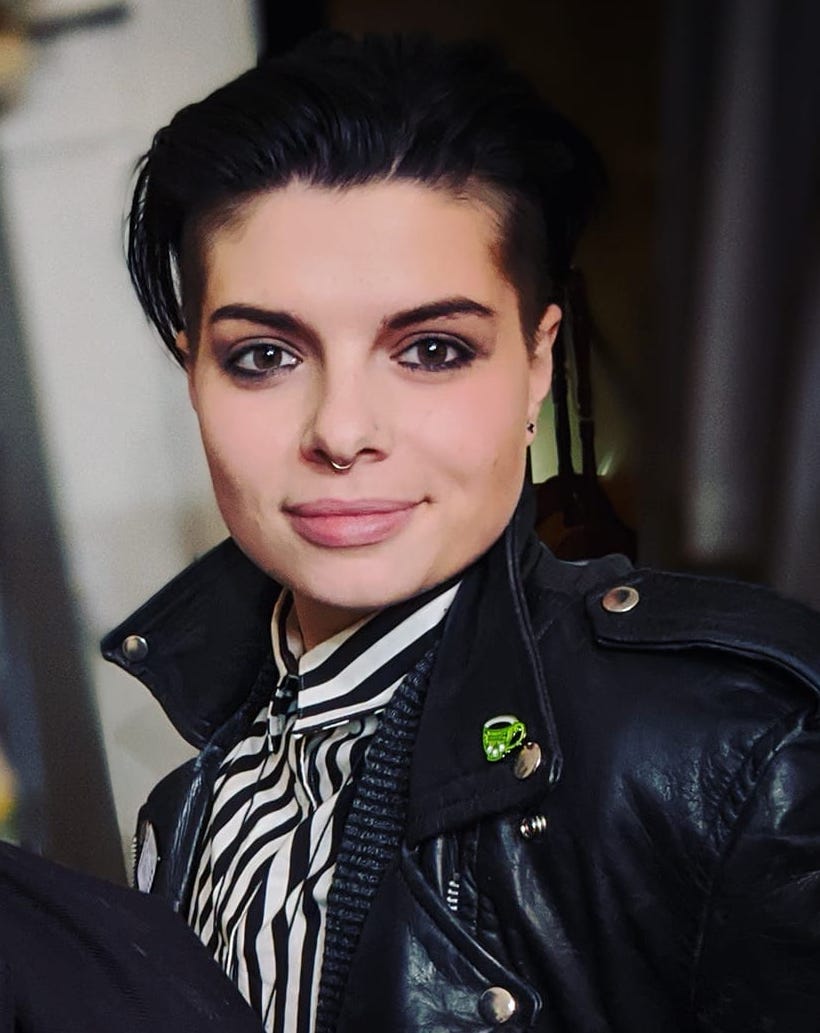 Saskia Mick (They/Any)
Neurodiversity and Mental Health
Every wonder what neurodiversity is and what the heck it has to do with UX Design? Saskia Mick will walk you through the concept of neurodiversity, explain its impacts on the way we use and design, and show how to make your designs more friendly for neurodivergent folx.
Speaker Bio
Saskia Mick is a UX Designer Oakland, CA. They are most excited about inclusive design and discovering how tech has the ability to improve everyone's quality of life. They have written and spoken on ADHD, as well as Design & Neurodiversity. When not designing, they are probably watching Star Trek.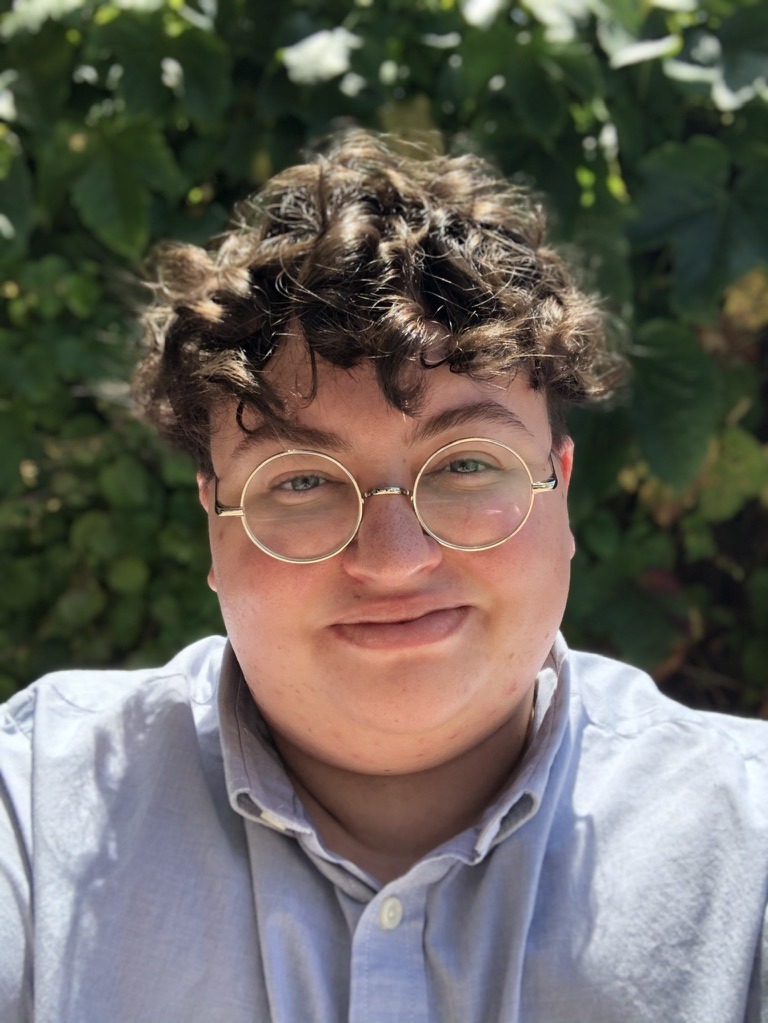 Mei Ke (They/Them)
Panel On Going Deeper: Intersectional Diversity
Building on the past three conversations in this series, Mei will give a more indepth view of what it means to be diverse in a world that forces assimilation with the status quo. They will talk further on race, gender, sexuality, mental health, and poverty to show how discrimination hurts not just the individual, but society as a whole. Their presentation will be followed by an open discussion with panelists across multiple different fields and identities to better understand how all of these elements affect each of us on a personal level.
This session will not be recorded or available on the Delta CX YouTube channel to allow total freedom of conversation from participants and panelists.
Panelist Bios
Havana Nguyen is a Sr. User Experience Designer at Florence Healthcare who specializes in design ops, interaction design, usability testing, and product discovery. She has done UX for aerospace, human capital management, and other enterprise SaaS products. To advance the UX community, she leads Ladies that UX Atlanta and has written for UX Design Collective and UX Planet. When she's not doing UX, she is the Lead Character Artist on the award-winning graphic novel series Kamikaze. Find her art and work at havananguyen.com.
Isi Iyoha is a current student at San Diego State University getting her Master of Social work. She received her Bachelors in General Biology and her Bachelors in Psychology from UC San Diego in 2017.
Amber Banks is a Senior Project Manager who has worked in media, IT, infrastructure, and software development within several Fortune 500 and Fortune 100 companies.. She has extensive experience leading complex, cross-functional projects with high value propositions. Her skills center around building stakeholder relationships and delivering quality products.
Kimberly Andrade is a current student at Baylor University School of Law. She is a former paralegal at Hunt & Tuegel, PLLC. She is a former member of Baylor Model UN, and received her Bachelors in Political Science from Baylor in 2018.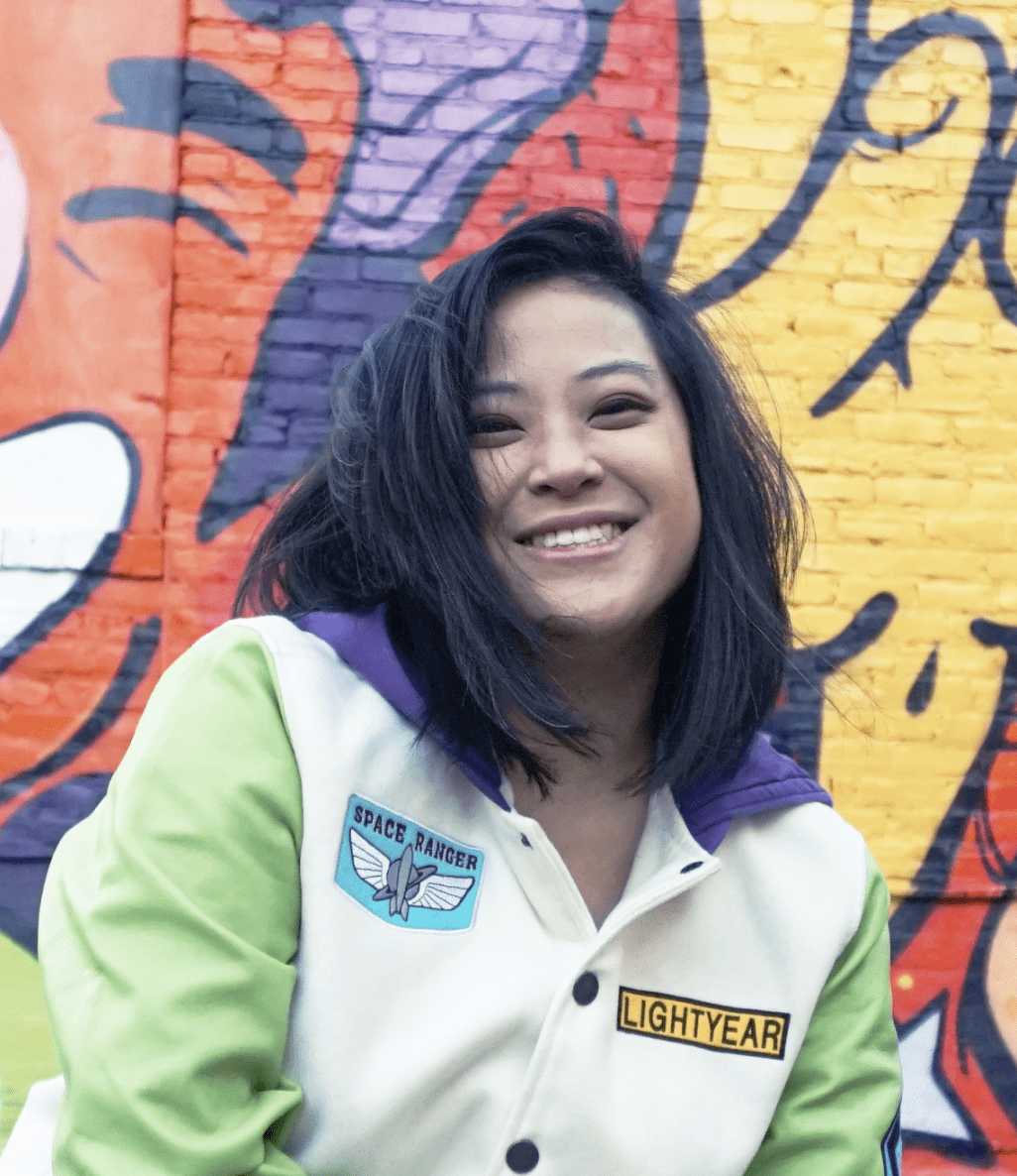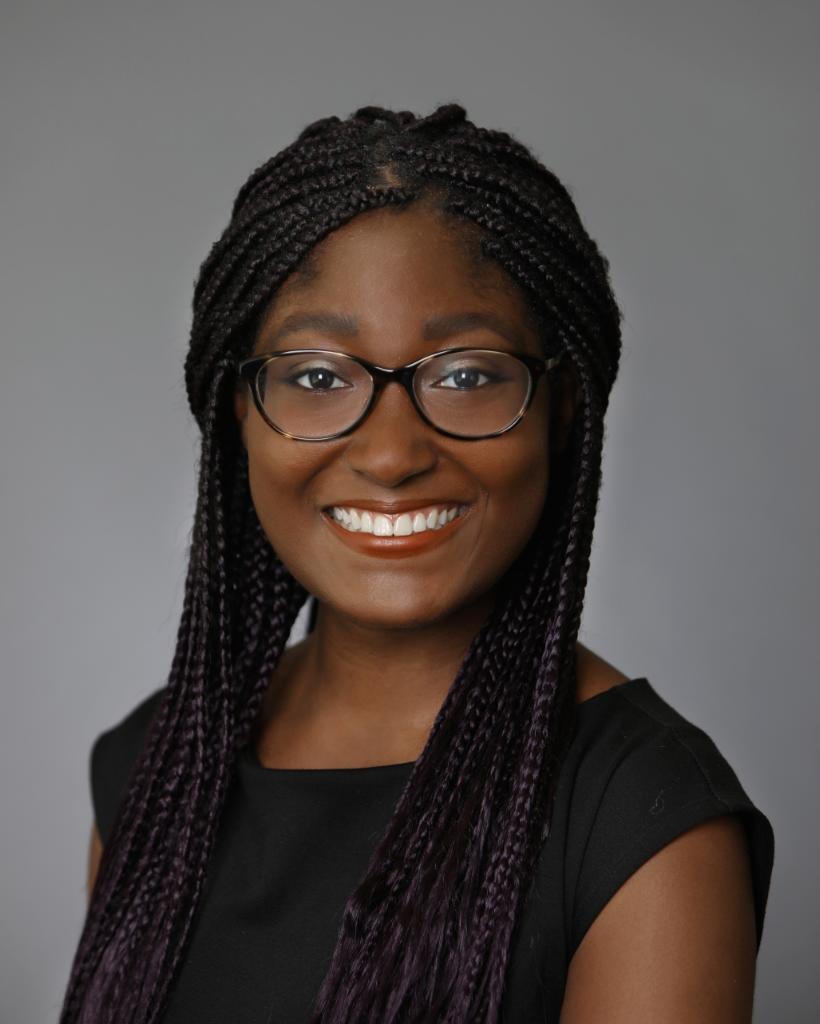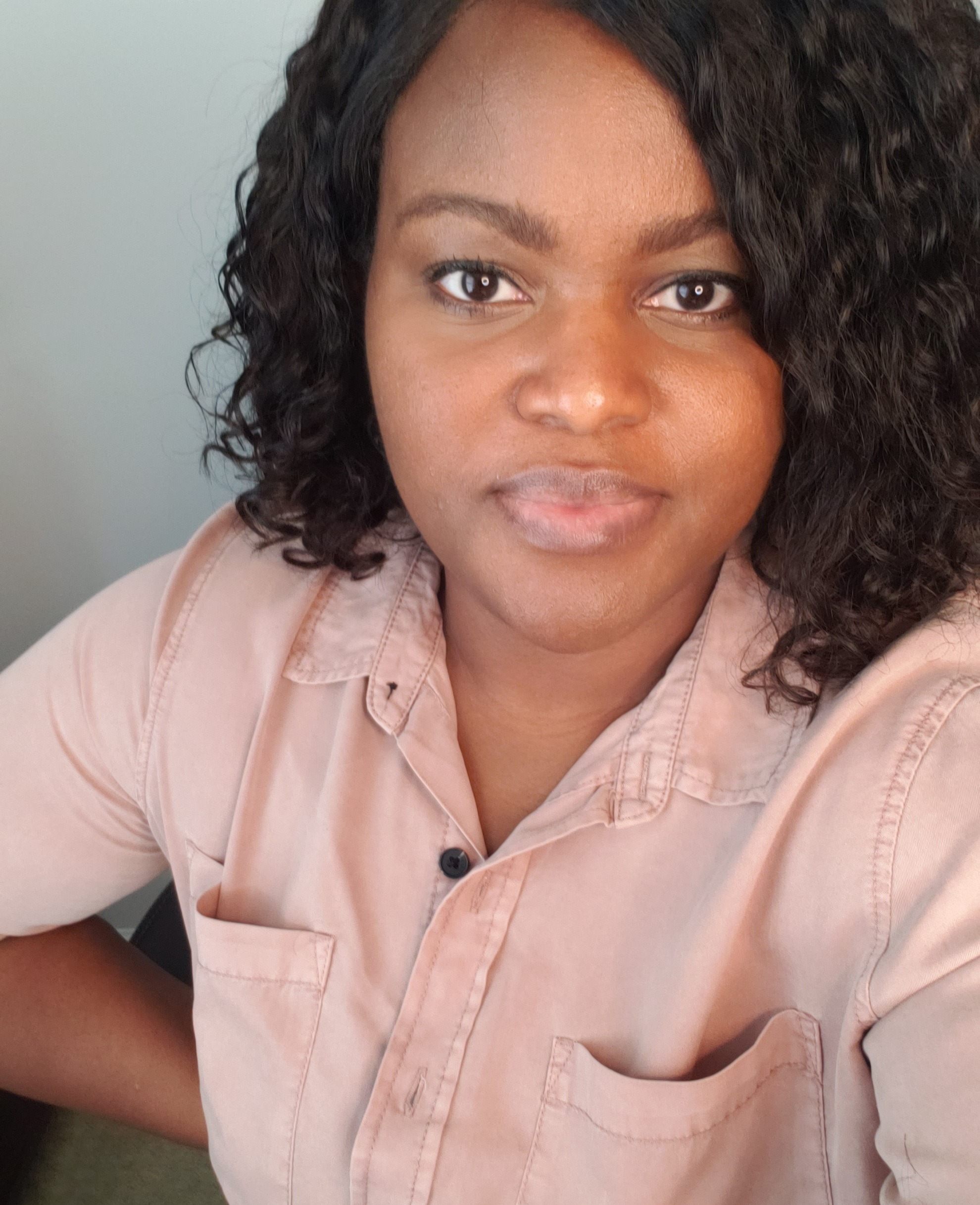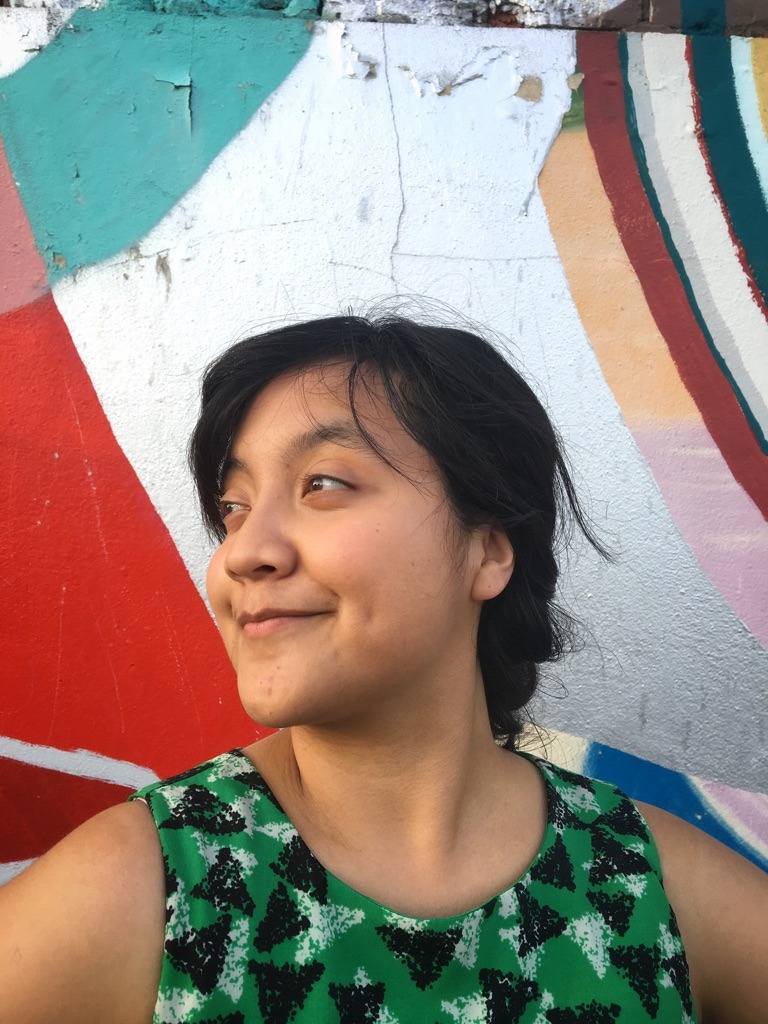 Kimberly Andrade
(She/Her)
Dr. Seth Finkle's Track:
Keeping Your Balance (Despite the Wind)
Am I burning out? How am I supposed to deal with all of these work demands and conflicts? Should my life be this exhausting? Why isn't my career more satisfying? Should I stay or should I go? In the face of all of these challenges threatening to blow me over, how am I supposed to keep my balance?
These dynamic presenters will provide you with insights and tools based on decades of collected expertise in the fields of HR, psychology, recruiting, entrepreneurship, coaching, education, martial arts, yoga, and organizational dynamics.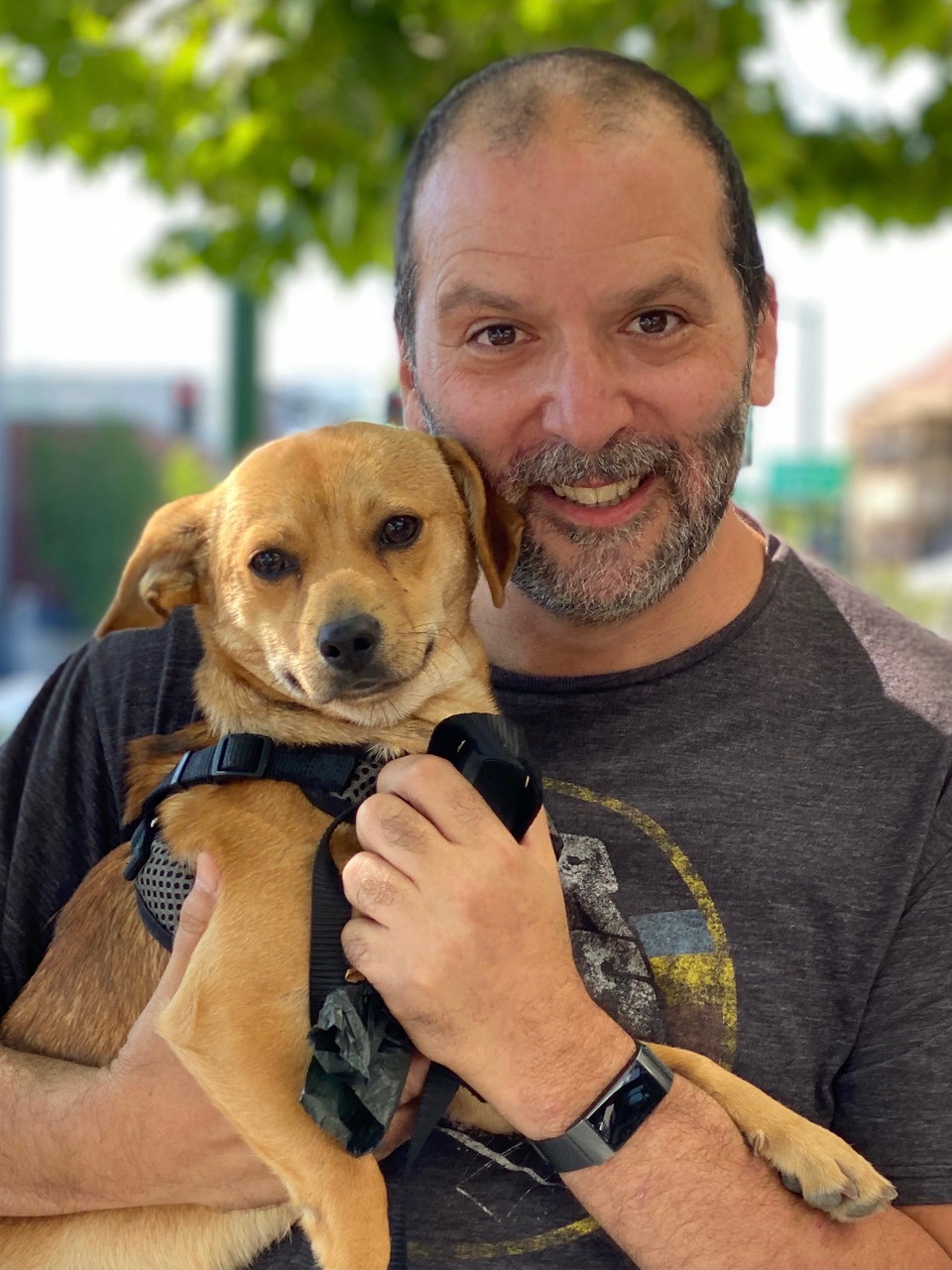 Richard Sternin
Speaker Bio
A GenX, formerly-big-haired serial entrepreneur, Rich Sternin spent the first decade and a half of his career running ethical, fiscally transparent staffing agencies that served the creative communities of New York City. In 2014, he was brought on by Silicon Valley startup Sentient Technologies (an AI firm started by half the team that built Siri) to run hiring in a field that was in many ways still being being defined. From 2019 to 2021, he ran the buildout of 14 global AI labs for EY, a 310,000-person consultancy.
Outside of work, Rich is very much a dad; he has three kids in their 20s and an 8 year old. He is a struggling distance runner, an avid drummer, and recently got his dog a dog. He hopes to not to have to get his dog's dog a dog.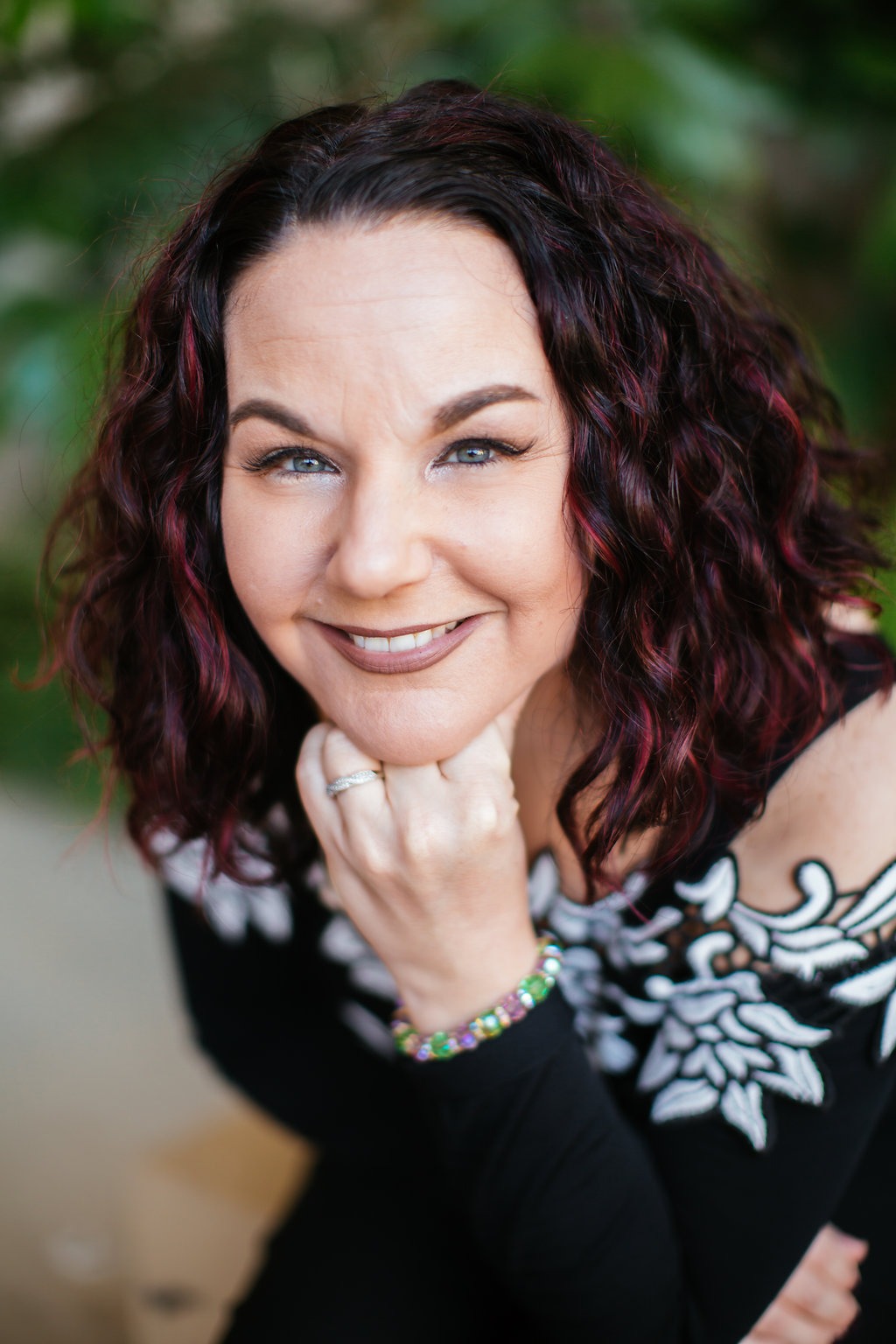 Suzie Thomas
Keep Your Candle Lit
What is burnout and how do you prevent it? Whether in your personal or professional life, burnout can impact your satisfaction and productivity. Burnout in one arena of your life can impact the other. In this session, we will explore how to recognize burnout and and strategies to manage/prevent it.
Speaker Bio
Suzie Bichovsky is a public school educator, yoga teacher, founder of Coachucation™, a burnout prevention strategist, and the host of the Keep Your Candle Lit podcast. When she isn't doing those things, she can be found with her nose in a book, petting her cats, or
hanging out in nature.
In addition to coaching and yoga, Suzie has provided professional development support for educators in the public school and university settings. She is an educator with over 20 years of experience.
As the author of Because…You Matter, Suzie hopes that readers of all ages will connect with the message of the book as well as be inspired to spend time in nature.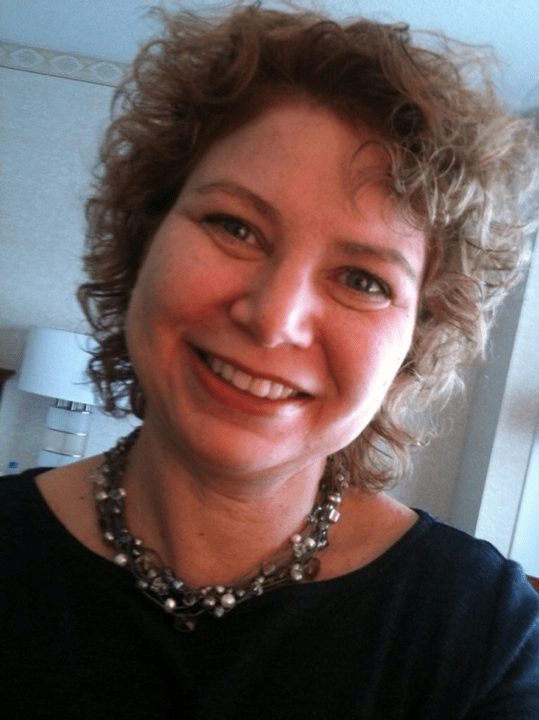 Susan McKeone
Network Science
In this session, Susan will lead us on a cultural analysis of two organizational design models: hierarchies and networks. Most companies will have aspects of both organizing models, depending on the nature and focus of the work at hand. Considering standard cultural elements: Power, Communication, and Learning – an analysis will show that effective behaviors and dynamics are quite different for each model. For example, who has power in a hierarchy? Who has power in a network? And how do these differences impact performance expectations, organizational norms, and define success?
After an introduction to the cultural differences in the two models, the session will be open for dialogue and considerations of how to apply the concept to your work situation.
Speaker Bio
As a strategic talent consultant and leadership coach, Susan McKeone has been recognized by clients as having made significant impact through her engagements. With a focus on the interplay between individual leaders, teams,
organizations, and culture, Susan learns and adapts to the context and environment in which her clients operate. Through this approach, Susan recommends customized approaches and perspectives based on the fundamentals of leadership development.
Susan brings 25 years of experience in developing highly talented individuals to prepare for senior leadership roles. She particularly brings an understanding of science-based businesses and the leadership and careers of scientists. Susan has deep experience in the development of scientists transitioning to become leaders, and to become leader of leaders, and in developing the skills to lead successful science-based businesses. Beginning in 1994, Susan provided strategic talent management to the Chief Science Officer of the Rohm and Haas Company, with a focus on the leadership of the chemical company's scientists and engineers.
In 1998, Susan founded a leadership development practice where the predominance of her clients are health-science based companies including Pfizer, Merck, Amgen, and LifeCell. In most cases, her engagements are long term strategic relationships that have stood the test of time as judged by successful leader successions and transitions and in the dynamic leadership performance of clients who build strong collaborative cultures. Susan is recognized as a key executive strategist as well as a preferred HR partner. Her engaging and direct style is both pragmatic and supportive. She obtained a Bachelor of Science degree in Education from Kutztown University of Pennsylvania, Organization Development & HR Management Certificate from Columbia University, and Master of Science degree in Organizational Psychology from Villanova University.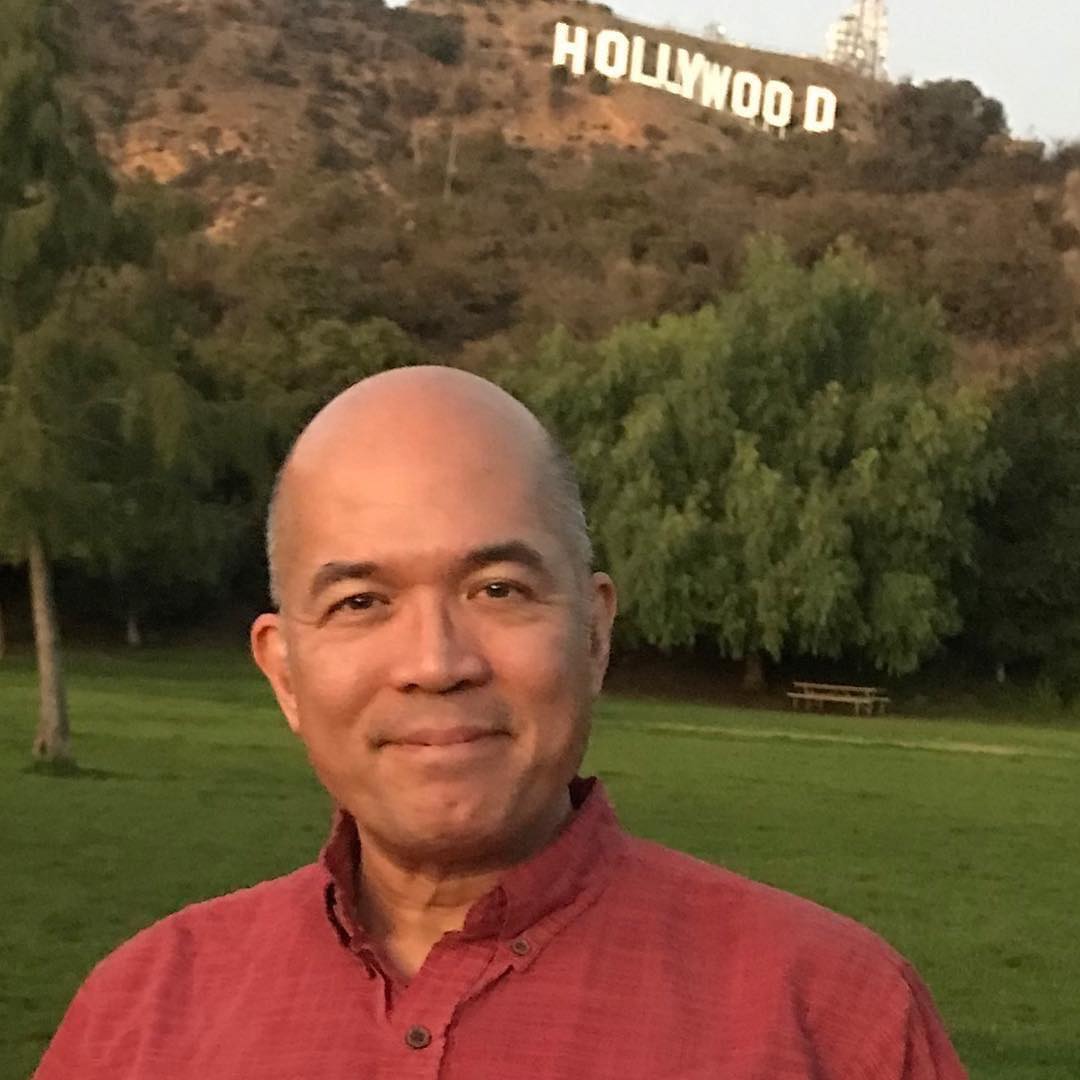 Dr. Bill Reynolds
Blending With Life
This presentation looks at how we can not only maintain a positive attitude while doing stressful, demanding work, but also manage to find ways to express your self and your interests, your passions, fully and still maintain a work/life balance. And, not having to compromise one's ethics for the sake of the bottom line or to assuage workplace conflicts.
Speaker Bio
Dr. Bill Reynolds has over 30 years of experience working in the mental health field, including inpatient and outpatient settings, substance abuse research and treatment, and private practice providing consultations. He has been practicing psychology in Buffalo for the last 20 years. He earned his doctorate, a PsyD, in Clinical Psychology as well as an MBA in Healthcare Administration from Widener University. He has been a Licensed Psychologist with the State of New York at the Buffalo Psychiatric Center (BPC) since 2004. His primary duty at BPC since February of 2017 is to serve as the psychologist on the Admissions unit. He is the Director of Psychology Training at BPC and an Adjunct Assistant Professor at UB. He served as the president of the Psychological Association of Western New York from September 2017 to August 2019 and has been the executive director of Superhero Alliance of Western New York, Inc. since February 2018. In his personal life he has been married for over 25 years and has three adult children. He has earned a 5th Degree Black Belt in Isshin-Ryu Karate and a 2nd Degree Black Belt in Kenpo Karate and is the owner of his own school, the Mizuchi Dojo, as well as being a local independent filmmaker, actor, stunt performer, and Jedi Master.
Free Speed Mentoring Sessions
Each attendee is welcome to one speed mentoring session lasting 15 minutes. You'll be able to choose from our mentors:
Bettina
Gisella Fama
Dr. Gyles Morrison
Jeremy Kriegel
Joel Barr
Liz Citron
Lyndon Cerejo
Michele Ronsen
Nichola Musgrove
Shailaja Bhagwat
Trine Falbe
Yarley Geffrard
When you register, you'll be able to pick one time slot. You'll meet with your mentor at a private virtual table, which allows for audio and/or video calling.
Sponsorships and Virtual Booths
This year, we will be doing the event in a full-featured online event system. There will be virtual booths that allow for a video, information, downloadable files, and virtual round tables to have live video discussions with people who "sit down." All sponsors are subject to organizer approval.
Concentric 2021 offers various virtual booth and sponsorship packages:
Sponsored Round Table (10 slots, $99 each)
Virtual "round table" in our lounge.
Table will display your logo.
Silver Sponsor (5 slots, $199 each)
Virtual booth in our "Arena."
Post a video, info about your business, and downloadable files.
Host public and private conversations with people at your booth's "tables."
Gold Sponsor (5 slots, $299 each)
30 seconds of video time (prepare a video or send images or PPT slides) shown in the video loop playing between sessions in all tracks.
Virtual booth in our "Arena."
Post a video, info about your business, and downloadable files.
Host public and private conversations with people at your booth's "tables."
Platinum Sponsor (1 slot, $499 each)
2 minutes of video time (prepare a video or send images or PPT slides) shown in the video loop playing between sessions in all tracks.
Virtual "round table" in our lounge.
Table will display your logo.
Virtual booth in our "Arena."
Post a video, info about your business, and downloadable files.
Host public and private conversations with people at your booth's "tables."
Currently our main sponsor is CuriosityTank.com! Thank you to Michele Ronsen for her support of our event. Check out her UX Research courses.