"DevOps ICU" Training Program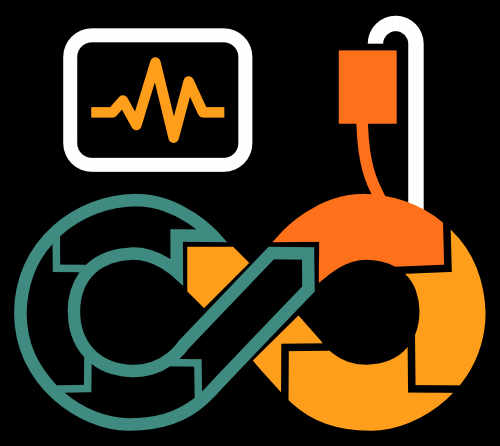 Improve Engineering Operations and Results by Correctly Integrating CX and UX Practitioners and Processes
Software development methodologies lack the details of how CX (Customer Experience) and UX (User Experience) fits into organizations, teams, and projects. Some suggest that a Product Manager describing features is enough for developers, CX should train others to do their specialized jobs, or excluding UX experts solves them being "too siloed" and "not collaborative."
This happens with no other role in software development. It's hurting culture, efficiency, and productivity, and creating poor products for customers.
Your customer only cares about your CX. They have no idea if you have 1000 developers or if you were Agile or Lean. Companies are figuring out that CX specialists and the User-Centered Design process are great investments that more than pay for themselves. Recent highly-publicized CX failures remind us that skimping on the CX process can alienate customers, create negative media attention, and burn millions of dollars.
Learn how the User-Centered Design process fits into Lean and Agile; augments software development goals; increases customer satisfaction; and saves time, money, and sanity… all before developers write a line of code.
Key Takeaways:
Correct integration of CX and UX processes and practitioners saves time, money, increases efficiency, keeps engineering's changes to a minimum, & creates the best product for customers.
CX and UX specialists conduct research, architect and design the product, learn from testing, iterate to fix flaws, & deliver vetted blueprints so engineers build once. That's the dream outcome!
How the User-Centered Design (UCD) process used by CX and UX fits into project timelines and development approaches including Agile. How CX and UX tasks can be Lean(er).
The benefits of bringing CX and UX specialists in early during portfolio planning and management.
How to break down silos and foster more communication and collaboration between CX/UX and other roles and departments.
Format: Interactive workshop (polls, discussions, exercises, Q&A). Available in 1.5 and 2 day lengths. Customized versions and lengths available.
Watch the 36-Minute Short Conference Version as a Sample
DevOps ICU is great for anybody looking to gain a career edge by being able to improve or solve software and product problems at companies of any size or industry. This workshop is aimed at managers, leadership, executives, and workers in roles including:
Business Analysts
Developers
QA Engineers
Product Managers
Project Managers
IT & Systems Engineers
Digital Solutions Leaders
Scrum Masters
Agile Coaches
Lean Evangelists
Visual Designers
Copywriters
Pre-requisites: None. Attendees are not expected to have any knowledge or understanding of CX or UX.
While nobody can transform your business overnight, we can push the boat out, start to shift perceptions, and that paves the way for continued change and conversations. This before and after is from one client, but these are typical poll responses for our training.
Day 1 / Morning
Introduction: DevOps and Software Dev Goals, Results, and Building for the Customer
Defining CX and UX
5 Elements Used by Great CX Practitioners: Empathy, Cognitive Psychology, Possible Outcomes, Architecture, and Problem Solving
Good UX vs Bad UX: Recognizing Good and Bad Experiences in Real Life and in Digital Interfaces.
Day 1 / Afternoon
User-Centered Design (UCD) and Deliverables: How and Why Does CX Make Them and What Do They Mean to Cross-Functional Teammates?
Day 2 / Morning
Adding CX to the Process: Lean and Agile Environments
Best Practices for Cross-Functional Team Collaboration
Actionable Cross-Functional Team Collaboration Plan
Day 2 / Afternoon (Optional, Great for HR and Hiring Managers)
Hiring CX Talent
Recognizing and Avoiding Hiring CX Impostors
Variations Available For This Program
The above is a 2-day program.
You can also select a 1.5-day version, which skips the "Day 2 / Afternoon" hiring material. We normally spend that time on more Q&A or a mini workshop to start brainstorming how these ideas will work for your particular company.
There is also a very condensed 1-day version, which also skips the "Day 2 / Afternoon" hiring material. It squeezes 1.5 days of material into 1 day, which means cutting out approximately 1/3 of the remaining material.
You may add a day or more, especially if you want additional private consulting, brainstorming, or additional workshop time towards how your company (specifically) can address these changes strategically, and start planning a customer-centric transformation.
After the workshop, those passing our certification exam with a score of at least 80 will receive a Certification in CX Process Integration. You will receive a certificate and badge that you can print, add to LinkedIn, and share.
Those who complete the course but do not wish to take the exam can request a Certificate of Completion to prove they attended the workshop.