Due to confidentiality agreements around out work, what we can show publicly is limited. We apologize, but we know you understand.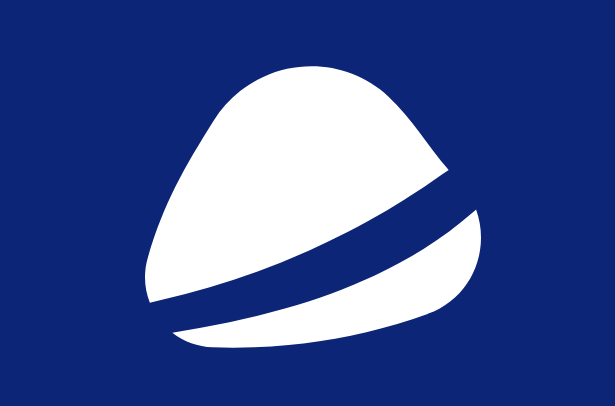 In 2022, we worked on a change agent and consulting project for StepStone. We were asked to figure out what blocks them from being more customer-centric, strategize improving that, and work on elevating the UX department.
In 2020, we worked on a 71-person remote observational research project for Etsy. This was followed up by a card sort with 12 moderated participants and 52 unmoderated participants.

In mid-2021, Delta CX CXO Debbie Levitt took a contract role with Immersion Group as their Head of Experience Design… and internal change agent.
In 2021, Debbie coached two Delta CX apprentices through a qualitative research project aimed at helping an online music school better understand target customers and their expectations.
Due to confidentiality, we have 10+ years of projects that cannot be published on our website. Some are projects that never went live, some were experimental, some were for companies who didn't want to admit they farmed it out to us, and some are protected by NDAs.
We show some of these in private meetings but cannot share them here. Your project is probably secret, at least for now. You wouldn't want to see it here.
These haven't been moved to this site yet. Available upon request.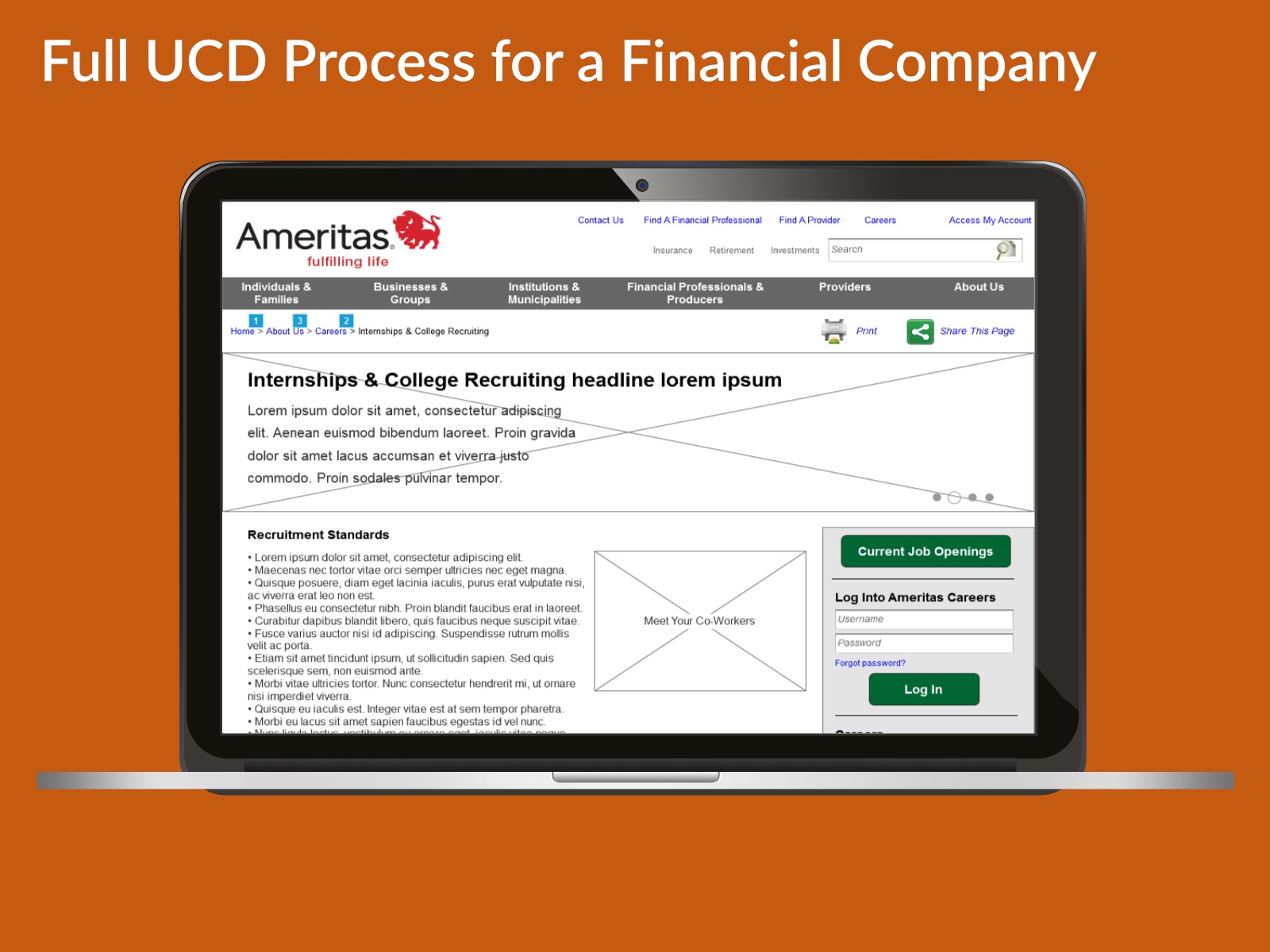 6-month project, 18 stakeholders, huge website redo.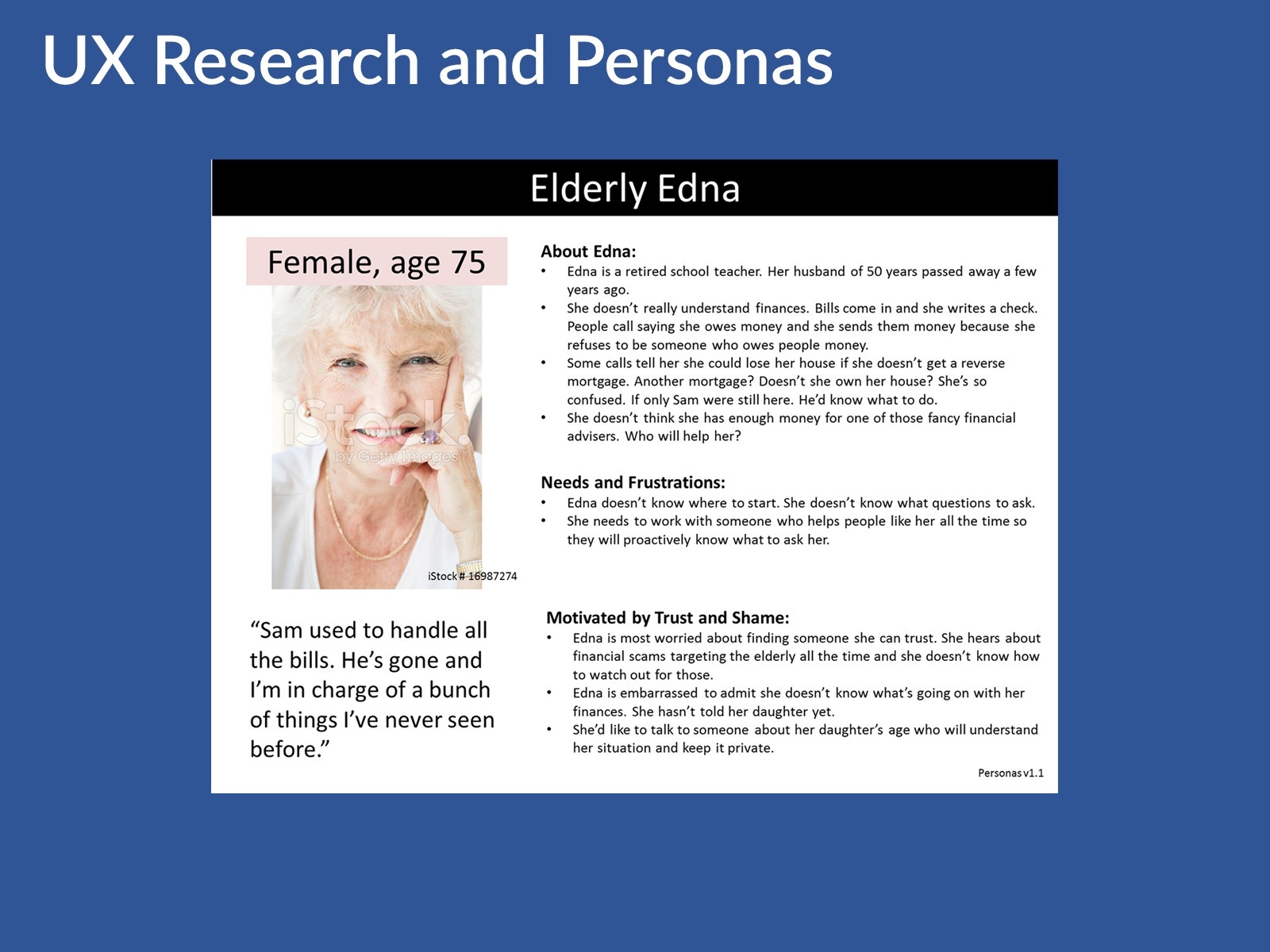 Short project, interviews, personas for a non-profit credit counseling service.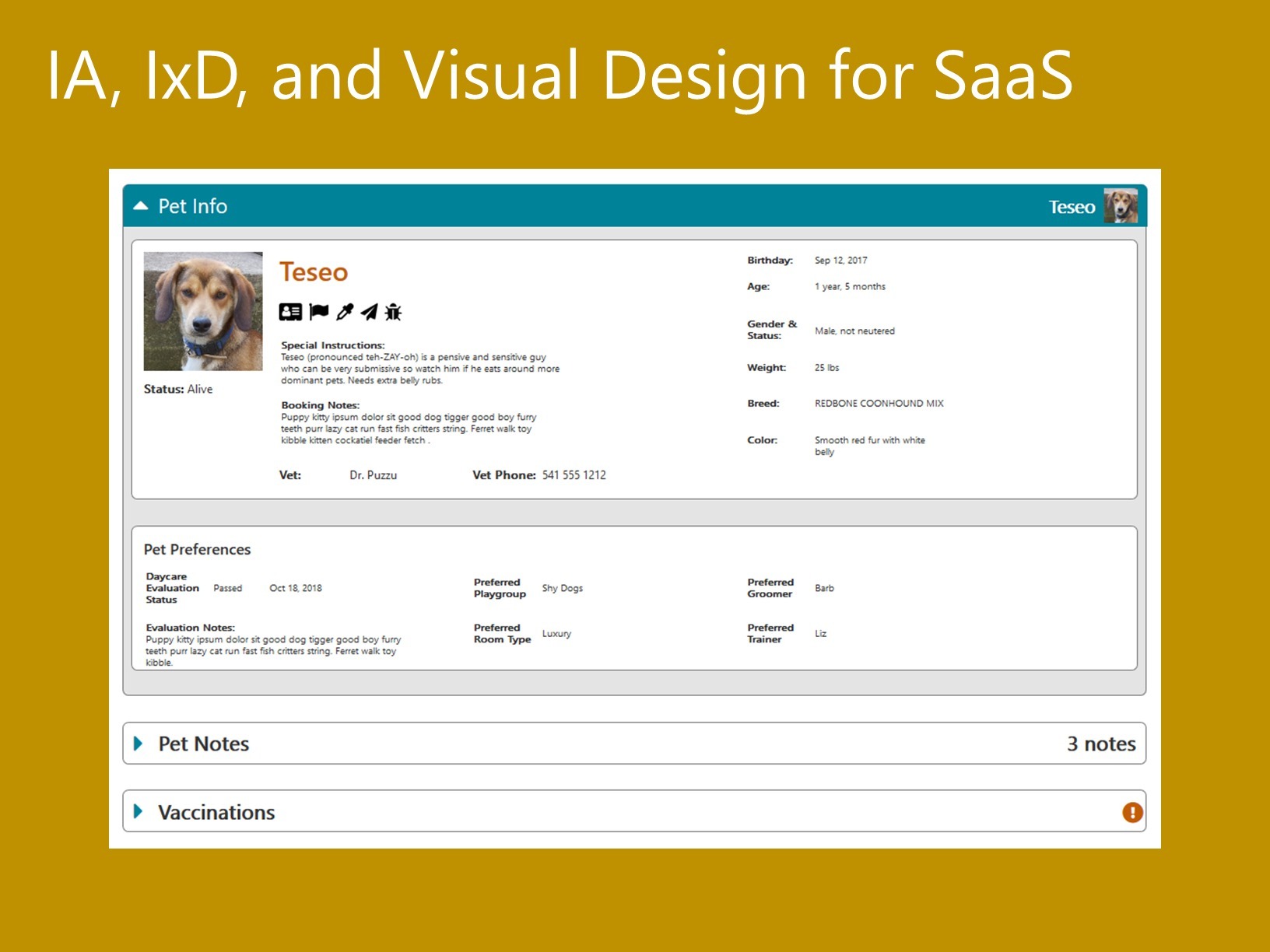 6-month project, IA, interaction design, visual component library.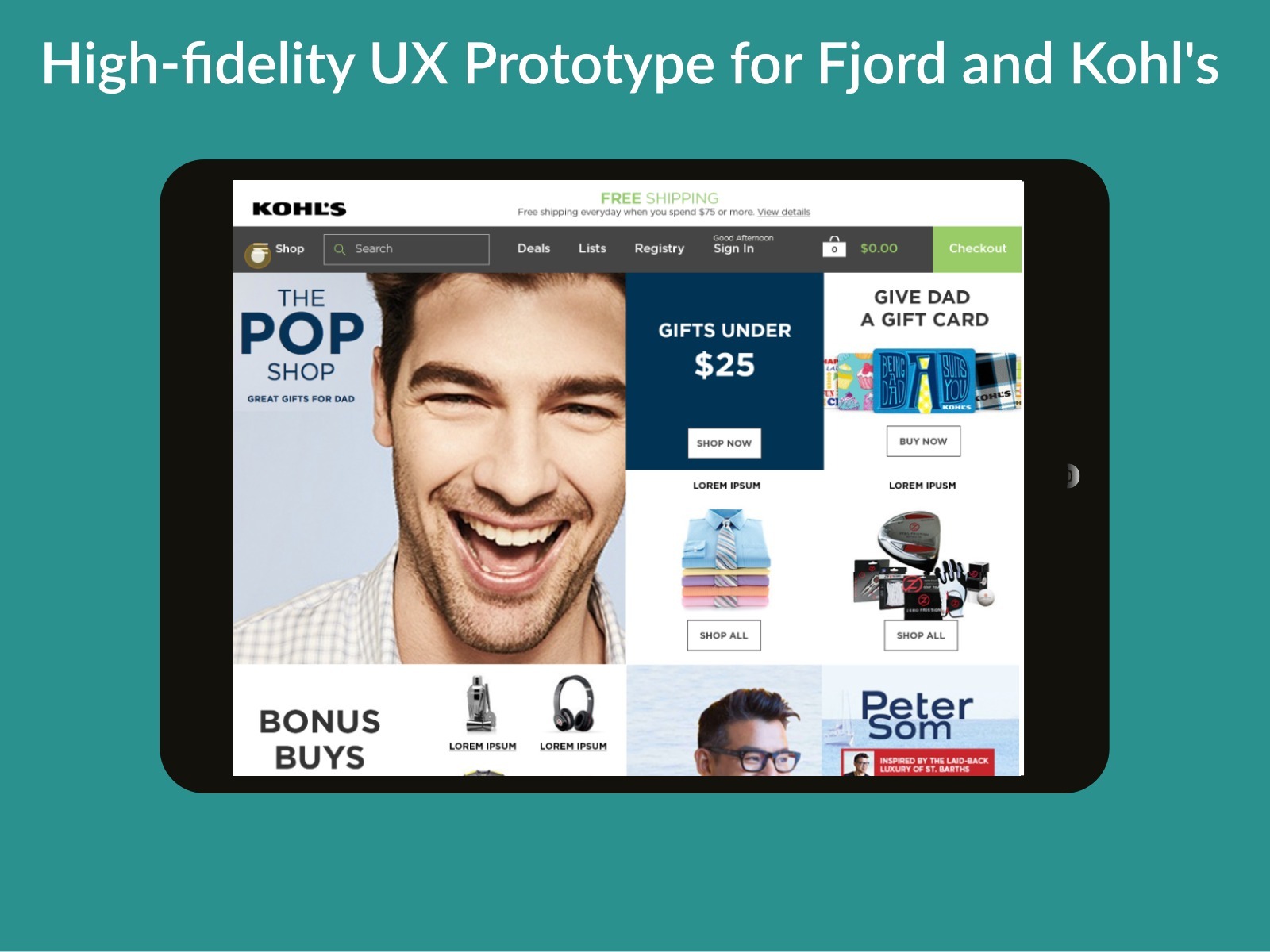 Agency partnership, full fidelity Axure prototyping for mobile web and app.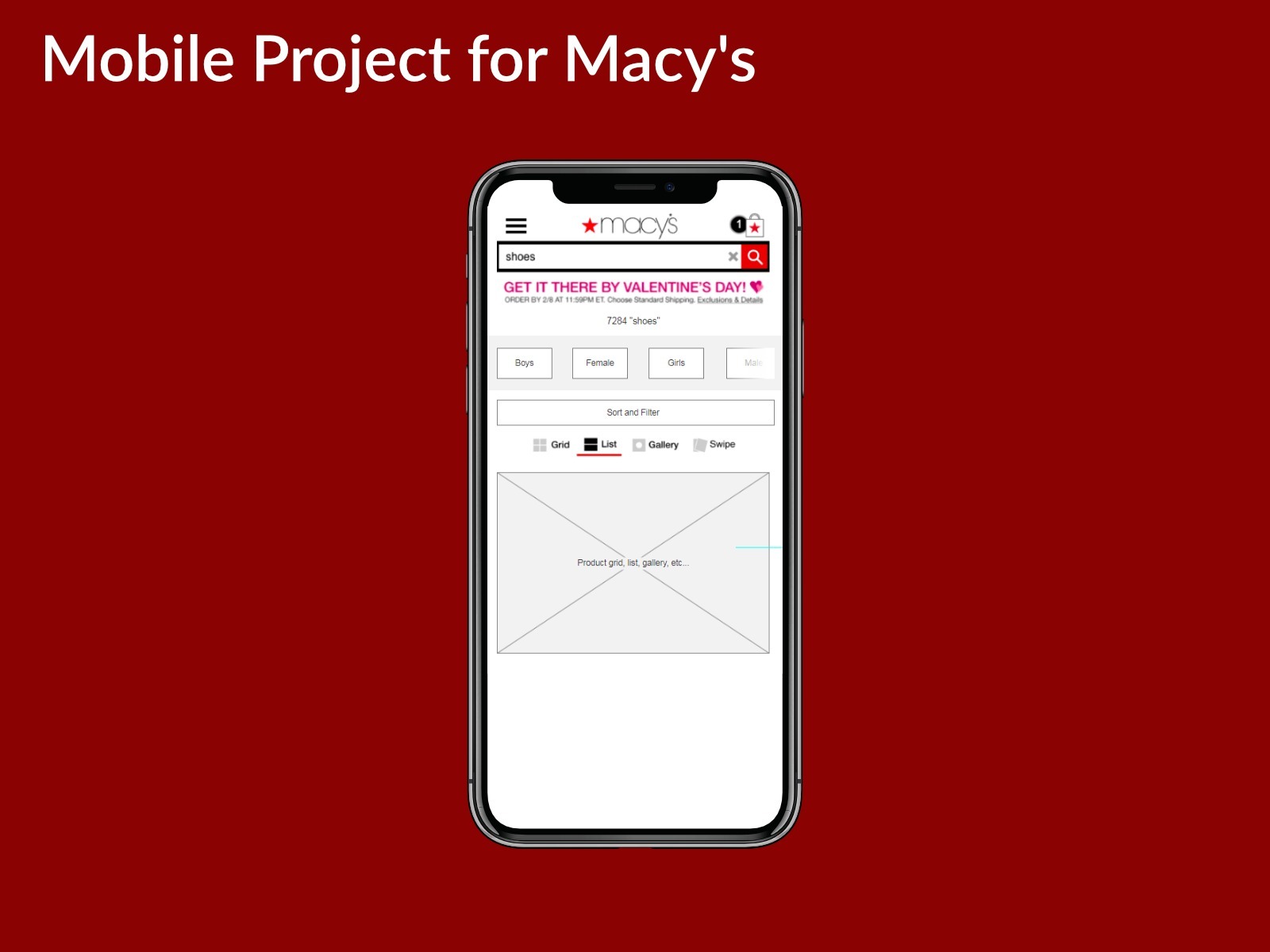 Attempting to stop Macy's from burning time and money on a bad idea.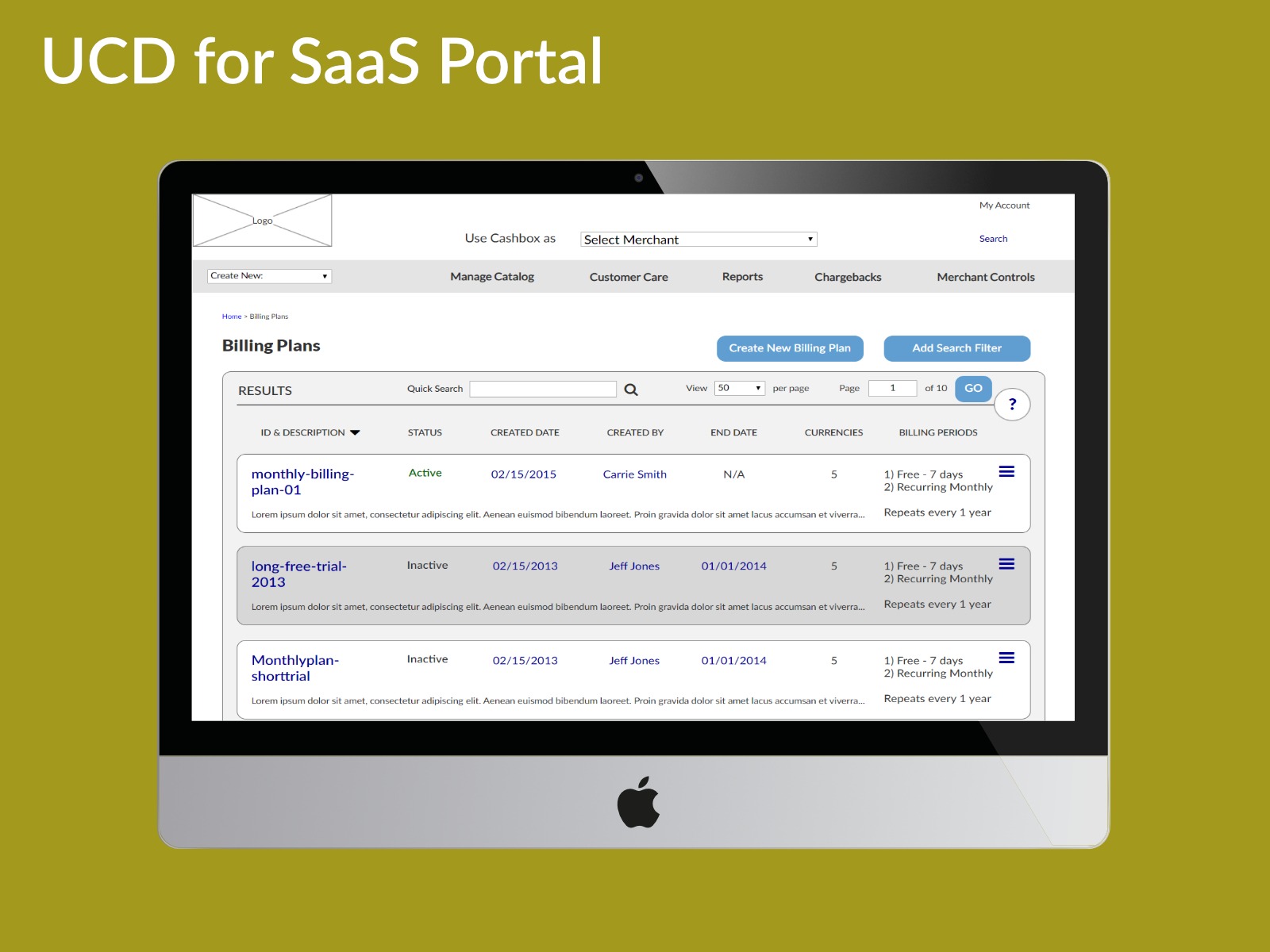 IA, interaction design, visual design for a complete SaaS redo.
Highly realistic, clickable, interactive prototype for UX testing.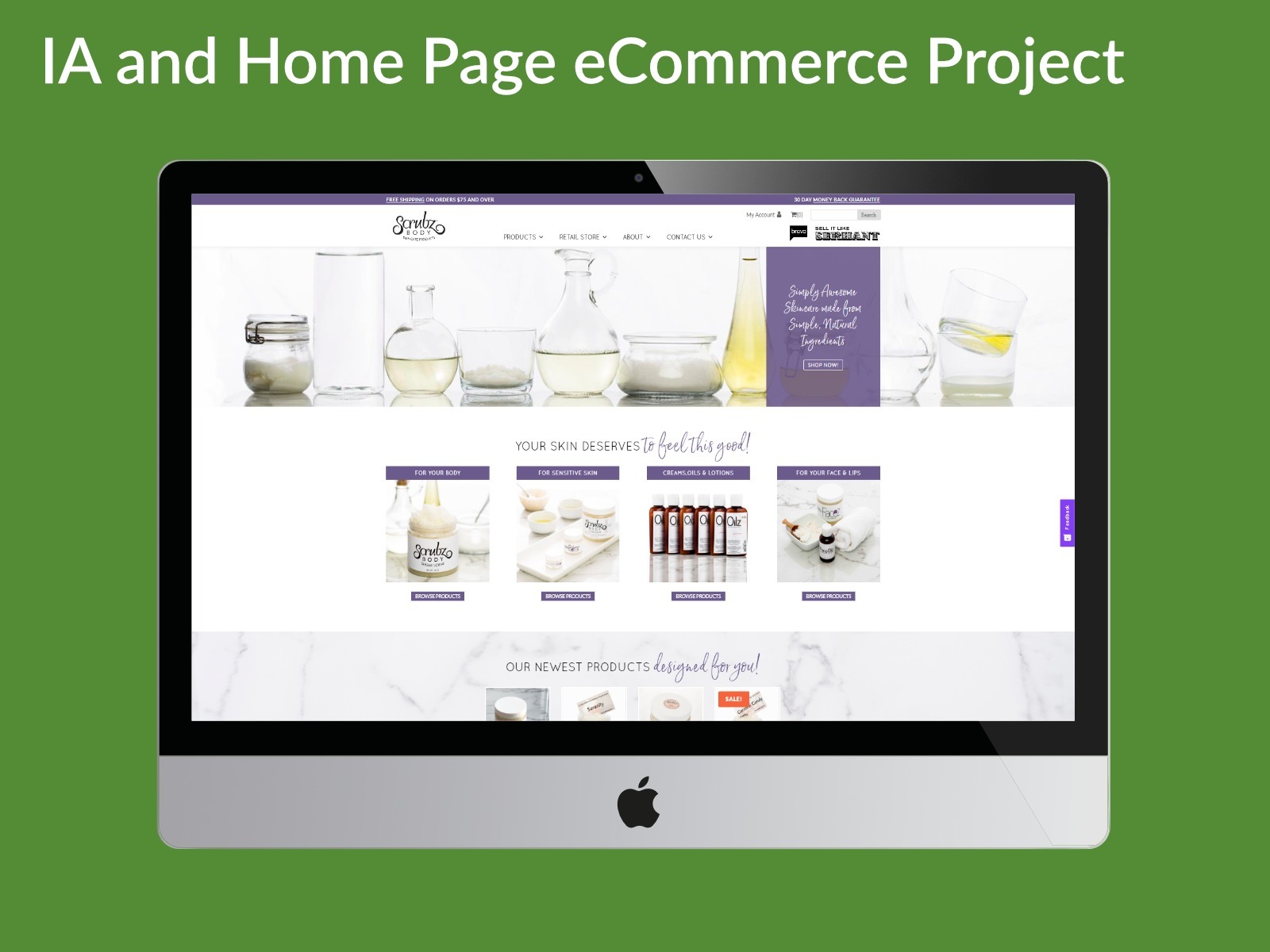 IA, interaction design, visual design, business ideas for eCommerce site.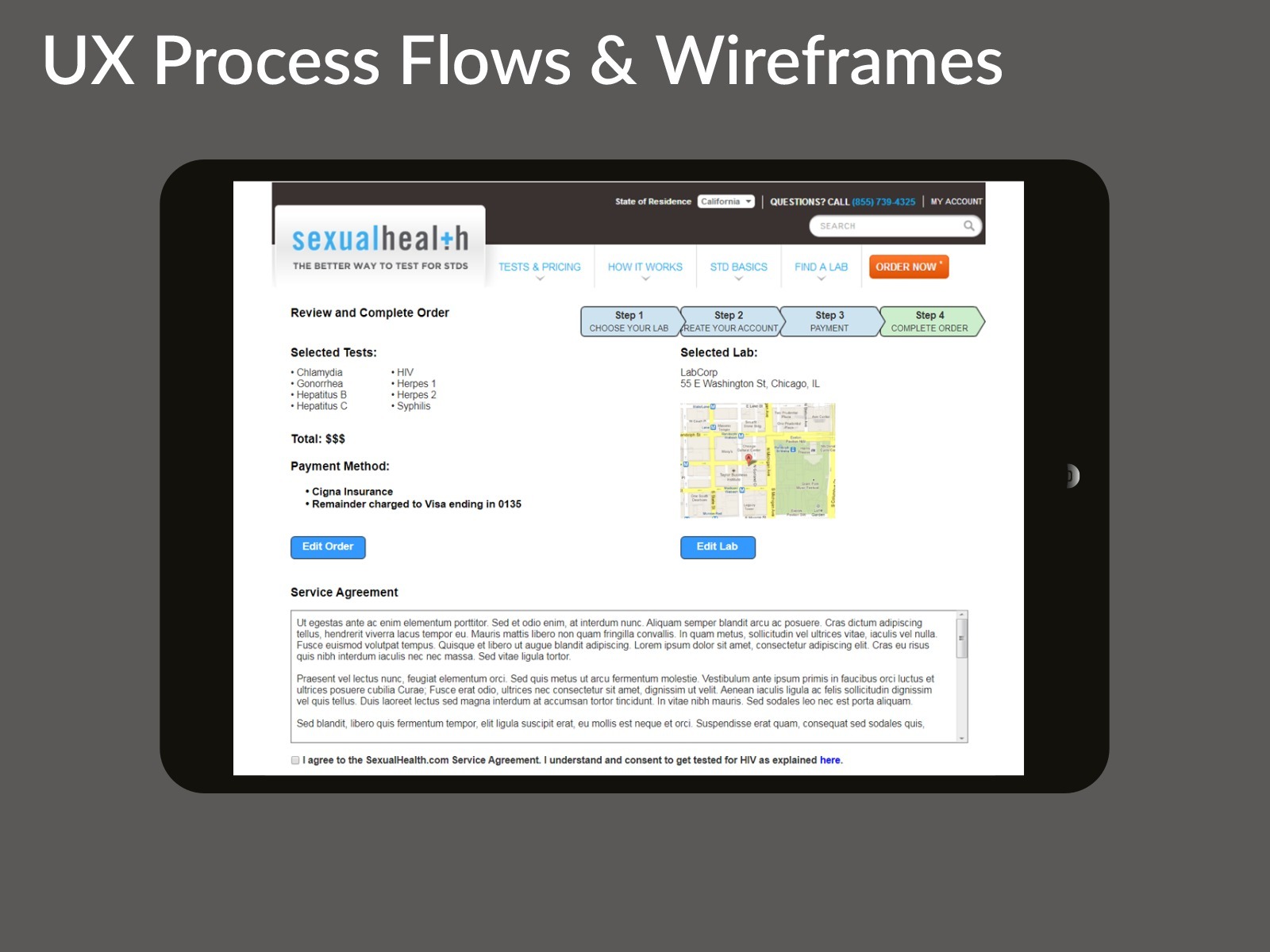 Agency partnership, process flows and wireframes for healthcare startup.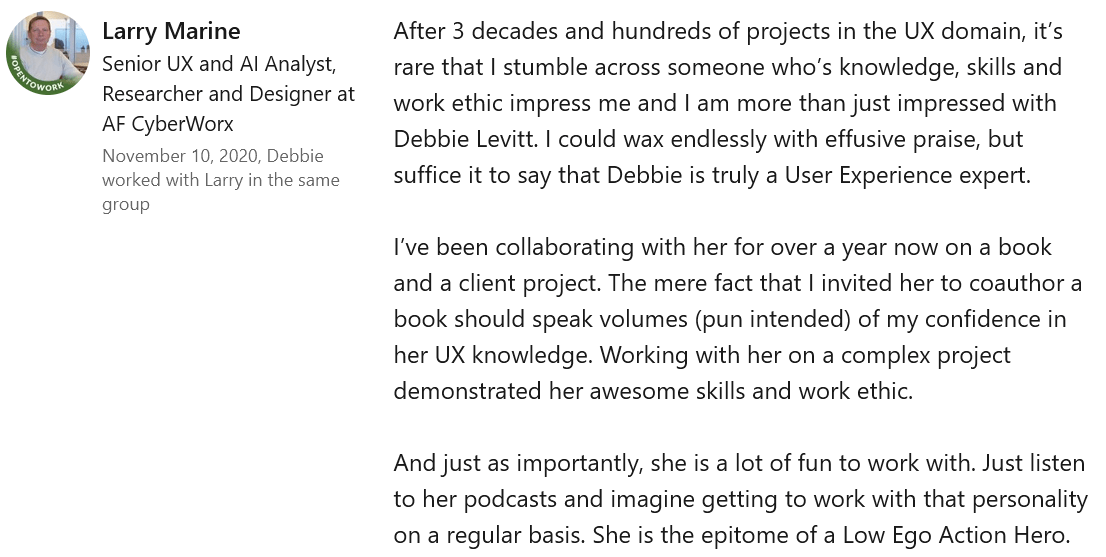 "After 3 decades and hundreds of projects in the UX domain, it's rare that I stumble across someone who's knowledge, skills and work ethic impress me and I am more than just impressed with Debbie Levitt. I could wax endlessly with effusive praise, but suffice it to say that Debbie is truly a User Experience expert. I've been collaborating with her for over a year now on a book and a client project. The mere fact that I invited her to coauthor a book should speak volumes (pun intended) of my confidence in her UX knowledge. Working with her on a complex project demonstrated her awesome skills and work ethic. And just as importantly, she is a lot of fun to work with. Just listen to her podcasts and imagine getting to work with that personality on a regular basis. She is the epitome of a Low Ego Action Hero."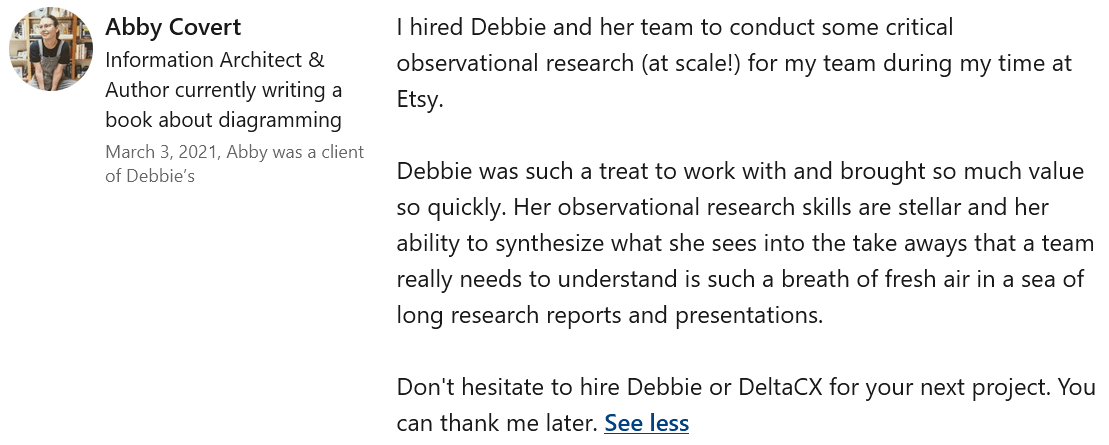 "I hired Debbie and her team to conduct some critical observational research (at scale!) for my team during my time at Etsy. Debbie was such a treat to work with and brought so much value so quickly. Her observational research skills are stellar and her ability to synthesize what she sees into the take aways that a team really needs to understand is such a breath of fresh air in a sea of long research reports and presentations. Don't hesitate to hire Debbie or DeltaCX for your next project. You can thank me later. "

"Debbie is able to identify problem areas quickly and offer solutions that make a difference on the ground. Just a few days after she arrived processes and focuses started changing for the better. The thing I love most about Debbie is that she is able to not only see what the business needs strategically but also then builds solutions that can be implemented quickly and effectively by her team members. She is not just a great thinker but a great doer as well."

"Debbie is an amazing design mentor, coach, and leader. If something is important to you, it's equally important to Debbie. She's solution-focused and detail-oriented, but also completely personable and down-to-earth, and epitomizes her low-ego mantra. Her passion for all things design is infectious and inspiring."

"Axure Ninja doesn't begin to describe Debbie's addition to a UX project. She has mastered the tool, that's not in question, but her true worth lies in collaboration, ideation and execution. Debbie is smart, fast, and able. A great attitude, a quick study and a solid producer. If you get a chance to work with her, jump at it."

"Debbie's awesome! I had the pleasure of working with Debbie on a recent remotely managed project and appreciated her attention to detail and advocacy for the end user while balancing the business realities. He wire-frames and suggestions were laser focused and added tremendous value to our final product!"

"Debbie was an amazing User Experience Designer to partner with. She is quick, imaginative and thorough. She managed her remote contributions with laser focus and she was always ahead of the deliverables that were needed. I would work with her again on any project at any time!"